Late Night Roundup: Putin Us On At The U.N.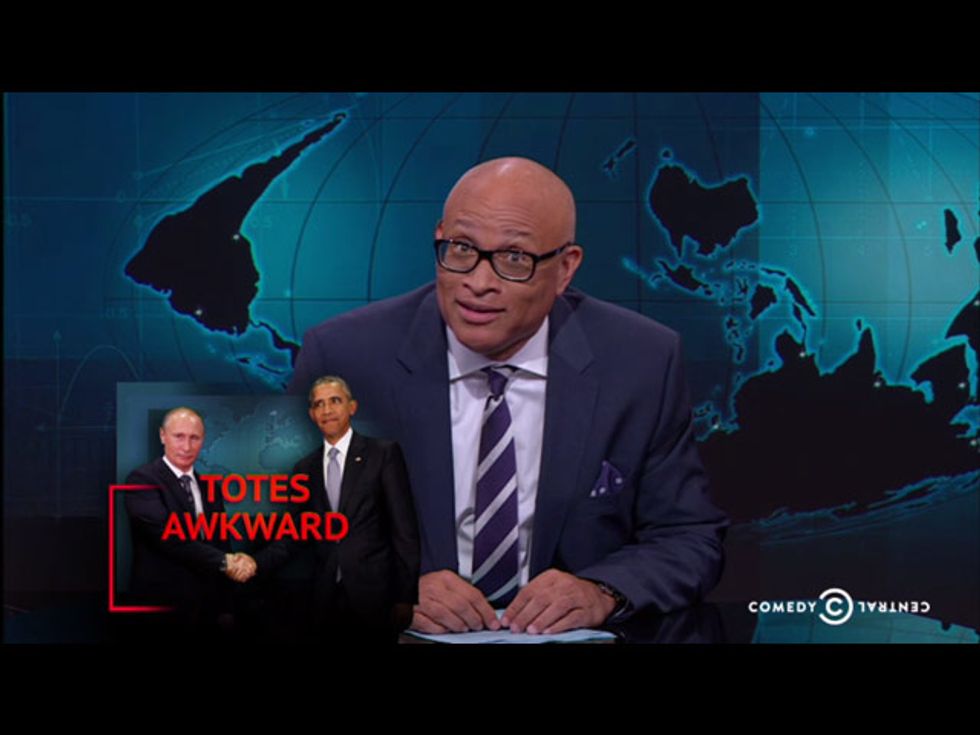 Larry Wilmore looked at the sheer tension between President Obama and Russian President Vladimir Putin at the United Nations this week: The subtle digs that each leader took at the other during their respective speeches, and the awkward dinner toast at which Putin arrived 20 minutes late. of And oh yeah, Putin is proudly supporting a brutal dictator in Syria.
On his second night at The Daily Show, Trevor Noah looked at the efforts of presidential candidates to shamelessly pander to the youth vote. But he did find something lacking about Hillary Clinton's pitch — and this is the actual quote: "If you can't get excited, be pragmatic and do it anyway."
Trevor's response: "That is the worst hype-speech I've ever heard in my life."
Stephen Colbert highlighted China's newest efforts to lower its carbon emissions — down from the current level of infinity.
Jimmy Fallon looked at the "Pros and Cons" of U.N. week in New York.
Seth Meyers hosted his old Saturday Night Live colleague Kenan Thompson, who talked about meeting the celebrities that he's impersonated. The two of them also recalled Donald Trump's turn at hosting the show — and the sheer bizarreness that he is now running for president.