Late Night Roundup: Republican Progress On Gay Marriage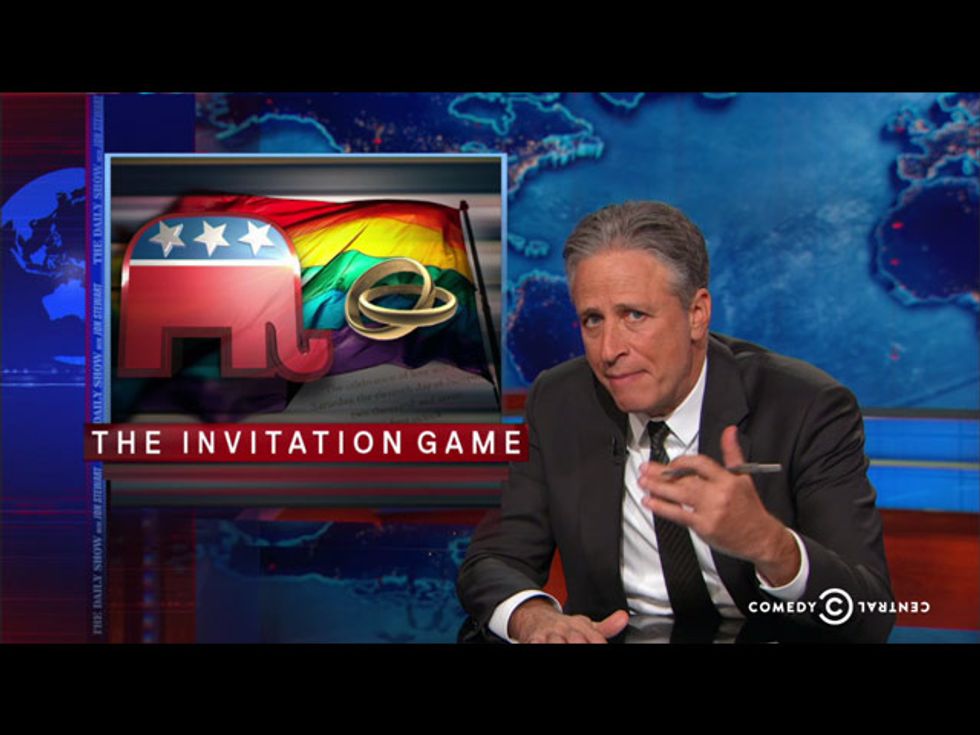 Jon Stewart examined the big change in rhetoric from Republican candidates on gay marriage: They used to talk about banning it — and now they just have trouble answering whether they would personally attend a same-sex wedding.
David Letterman looked at the wave of security lapses in Washington, with "Top Ten Things Overheard at the Latest Secret Service Meeting."
Larry Wilmore spotlighted a recent body-camera video from a police officer who didn't shoot a violent suspect — but as Larry discovered, it turns out this suspect was white.
And Jimmy Fallon looked at the "Pros and Cons" of using a marijuana delivery service.