Late Night Roundup: SCOTUS' Consolation Prize For The Right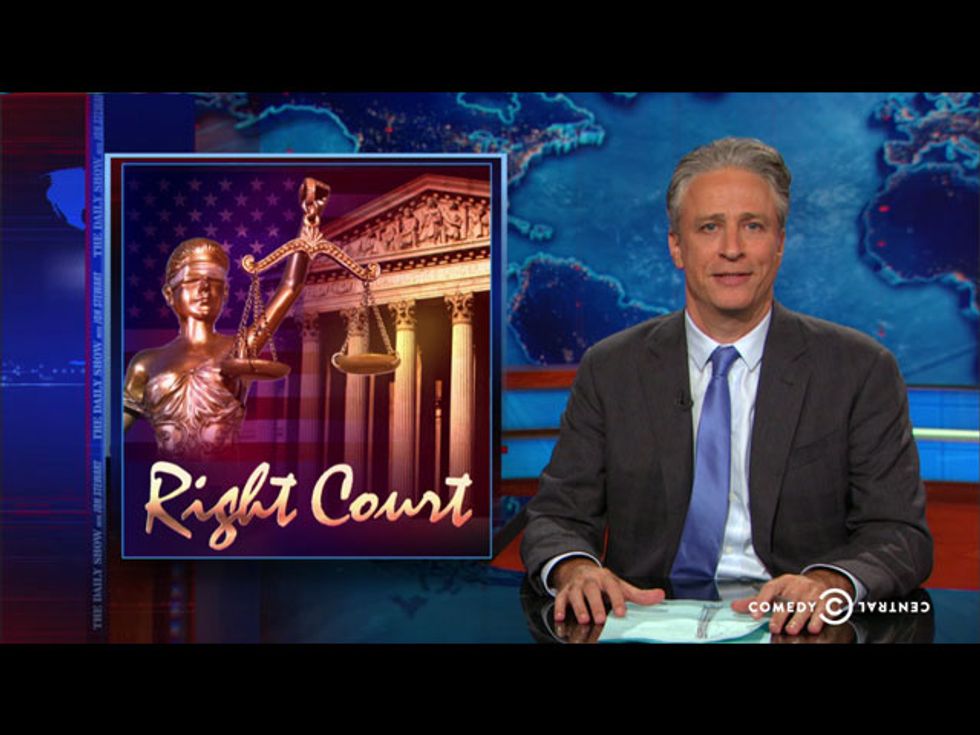 Jon Stewart highlighted the final rulings from the Supreme Court on the death penalty and environmental regulations, which finally gave some good news for conservatives: "So yes, gay people have the right to marry, and poor people have the right to insurance — but on the bright side, Americans can still kill prisoners painfully, and everyone else slowly."
The Daily Show's Jordan Klepper was also celebrating the rulings for the right: "Remember America? A place where big business always wins, it's always a little hard to breathe, and we get to decide how super-painful to make your death? I mean, that's the country I'm proud to fly my Confederate flag over."
And then all that mercury in the air got to him.
Larry Wilmore looked at Chris Christie's announcement speech. "All right, let me see if I can sum up your political philosophy: Everything is weak; you're gonna beat it up; and we're gonna like it. All right, Floyd Mayweather — good luck to you."
Conan O'Brien looked at all the latest news in the 2016 campaign — and he couldn't help but point out that Chris Christie launched his presidential campaign in a high school gymnasium.
Jimmy Kimmel celebrated the Supreme Court's decision on gay marriage with a special live version of his show's game out on the street: "Couple or Friends?"