Late Night Roundup: 'Shoot First, Ask Questions Never'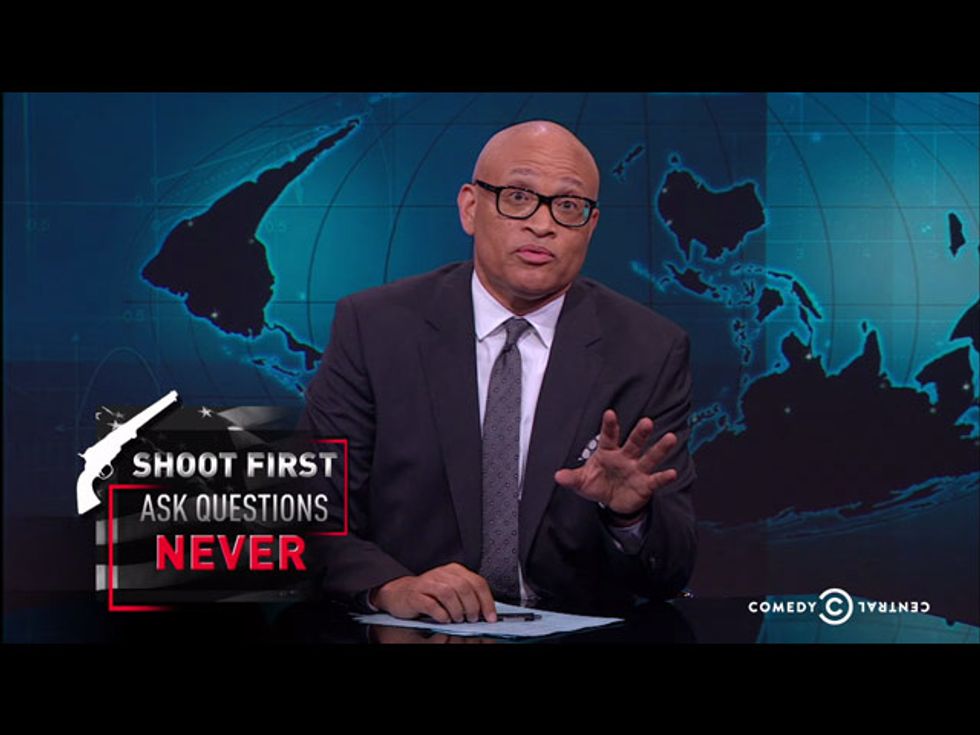 Larry Wilmore looked at "America's conversation about not talking about guns," detailing all the ways that the right changes the subject away from gun control after a mass shooting — ranging from suggestions for more guns, to Jeb Bush's "stuff happens" line.
Trevor Noah asked why pro-life politicians don't go after guns with all the same energy they use to target Planned Parenthood: "Think about it, people — imagine if we could bring some of that pro-life passion into being more, well, pro-life."
John McCain sat down with Stephen Colbert, and talked about his history as the Republican nominee for president in 2008. "After I lost, I slept like a baby," McCain said. "Sleep two hours, wake up and cry; sleep two hours, wake up and cry."
"Well if you had won—" Colbert began to ask.
McCain interrupted: "I wouldn't be on this show."