Late Night Roundup: Some Cake For Dave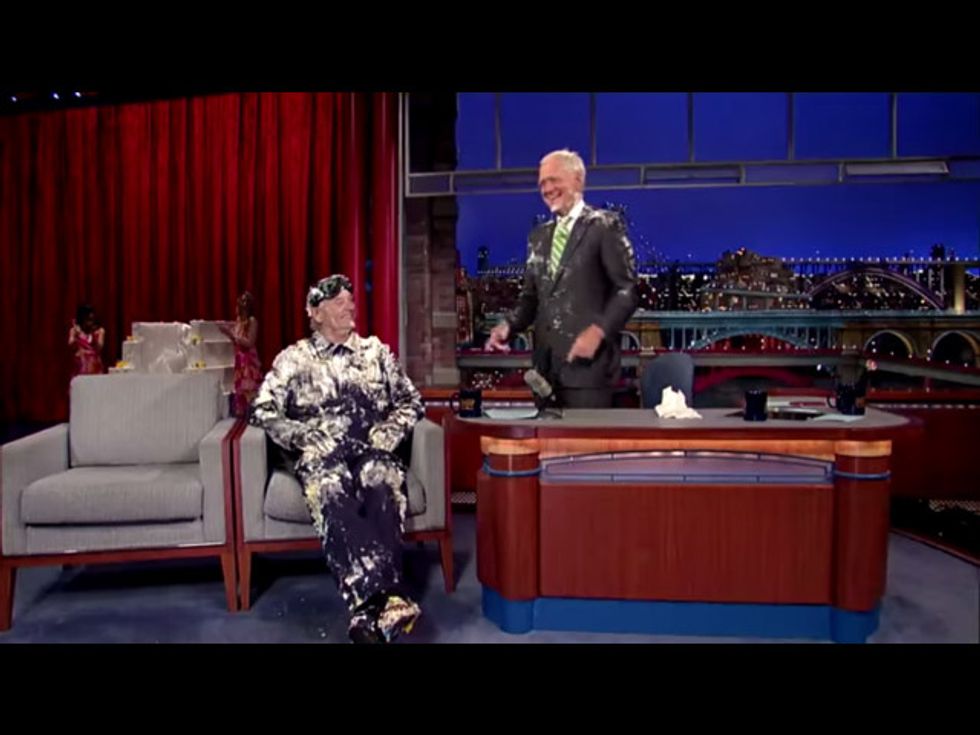 The tributes are pouring in for David Letterman.
For his second to last show, Dave hosted the great Bill Murray — who jumped out of an oversized cake. And then Bill shared the cake with Dave — and members of the audience, too.
Bill Murray then led the crowd outside in an effort to tell Dave to stay.
And for musical entertainment, Dave brought on another American icon: Bob Dylan, who sang a jazz standard, "The Night We Called It A Day."
Seth Meyers reminisced about his own experiences as a guest on David Letterman's show — which involved a running series of anecdotes about a goat.
Jimmy Kimmel also spoke of how great an influence that Letterman had on him — even telling people to watch Dave's final show tomorrow night, instead of his own show that will just be a rerun.