Late Night Roundup: Supreme Court Hazing?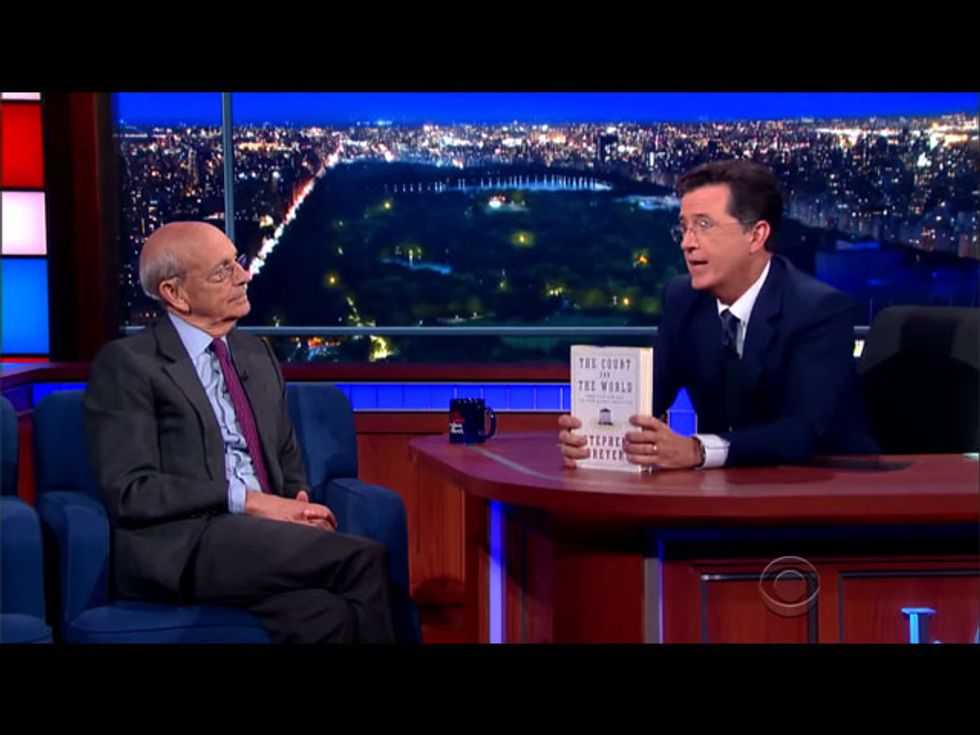 Stephen Colbert got yet another major guest for his new Late Show: Supreme Court Justice Stephen Breyer. And the two of them discussed the debate over whether there should be cameras in the Supreme Court itself. And for one thing, Colbert had a point: It sure would help with book promotion.
Larry Wilmore looked at the new conservative icon Kim Davis' continued refusal to sign marriage licenses in Rowan County, Kentucky: "Hmm, so you're telling me Kim Davis is collecting a government paycheck in order to sit around and let everyone else do all the work? I thought we called people liked that 'welfare queens.'"
And unfortunately the far-right, heavily-armed "Oath Keeper" movement is also trying to get involved here. And so Larry interviewed some "real" Oath Keepers about how they like showing up in public and waving around their guns.
Conan O'Brien highlighted the news that Arnold Schwarzenegger will be the new host of Celebrity Apprentice — and gave a sneak preview of what Arnold's catchphrases on the show might be.
On a serious note, Seth Meyers discussed the NYPD's tackling of tennis star James Blake, and the surrounding issues of racial profiling and excessive force.