Late Night Roundup: Ted Cruz And Liberty University vs. …Actual Liberty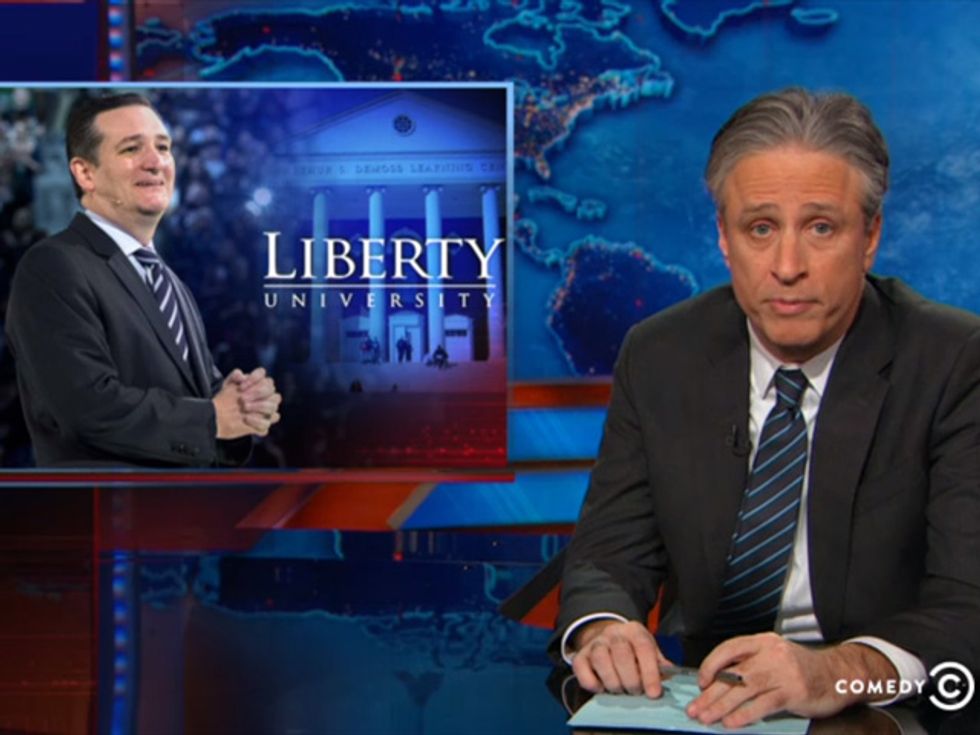 Jon Stewart highlighted Senator Ted Cruz's (R-TX) presidential campaign launch on a platform of freedom and the U.S. Constitution, even hosted at Liberty University — with a speech that the students were required to attend.
Conan O'Brien also had some fun with Cruz's candidacy — ranging from his stances on immigration, to his Canadian birthplace.
And David Letterman had a special feature, catching Senator John McCain (R-AZ) in a lie: Saying something nice about Cruz as a presidential candidate.
Chelsea Clinton appeared with Jimmy Kimmel, talking about her baby Charlotte — and all the fun and amazement that her own famous parents are having with their new grandchild.
And on another subject, Larry Wilmore looked at the astonishing failure of Starbucks' "Race Together" campaign, an effort to have a conversation about racial issues in America — which lasted about a week..