Late Night Roundup: That Awful Debate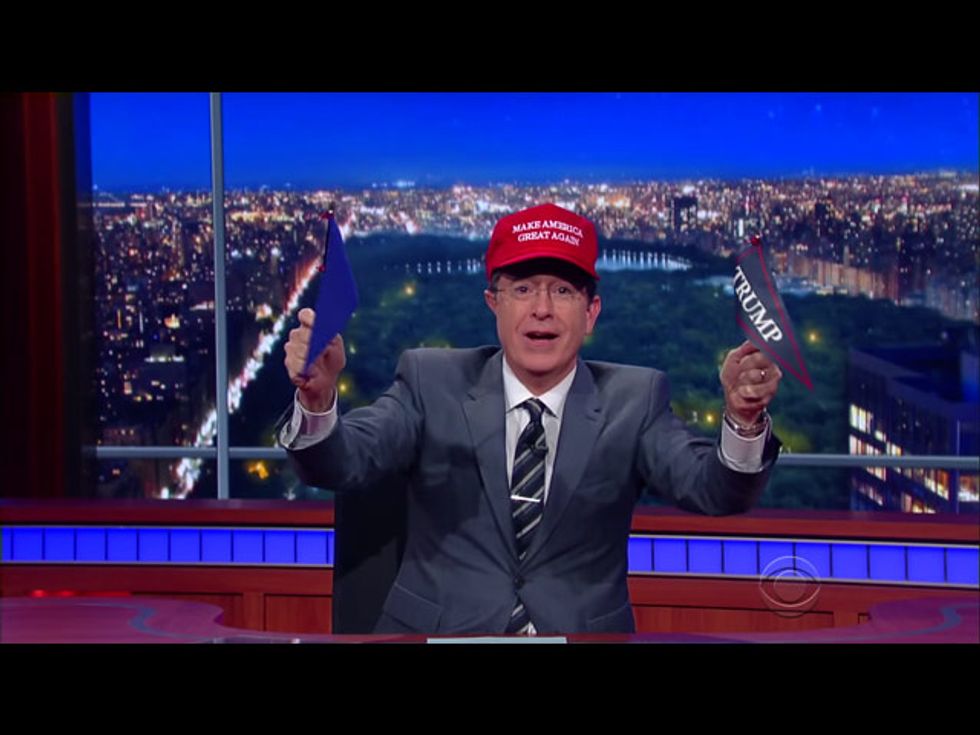 The late night shows took a stab at Wednesday night's widely despised Republican debate on CNBC.
Stephen Colbert highlighted Donald Trump's boast of his greatest accomplishment: Negotiating the debate down to two hours, instead of three.
"Trump 2016! Donald, you saved us from another hour-and-a-half of that debate! You truly are a great leader, and you have earned my vote — as long as you can negotiate your presidency down from four years to, you know, two hours feels about right."
James Corden chimed in on the same point: "That's how you know things are bad — when even Donald Trump wants to see less of Donald Trump."
Jimmy Kimmel said the Republican debate was more like watching The View.
And Conan O'Brien: "Analysts are saying that after last night's dismal performance at the debate, Jeb Bush's donors are in full panic mode. Yeah, apparently last night Jeb Bush called his two biggest donors and said, 'Calm down, Mom and Dad, it'll be fine.'"