Late Night Roundup: The Charleston Black Church Massacre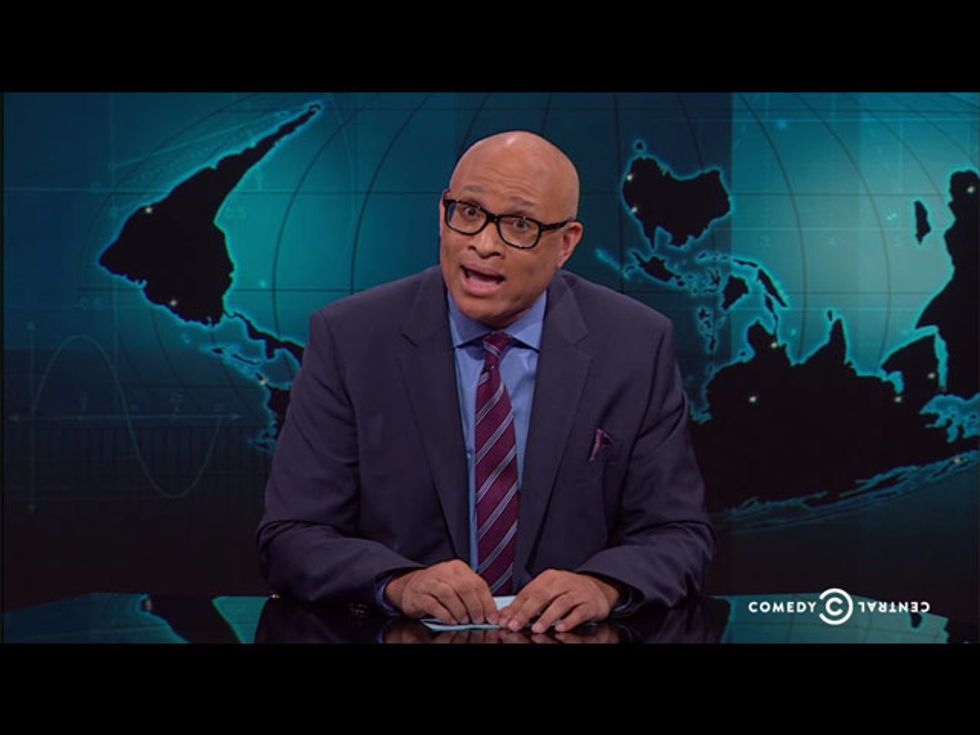 Larry Wilmore talked about the mass murder at Emanuel AME Church in Charleston — and how even on this occasion, Fox News can manage to find a way to allege that it's about anything other than racism. "I know you guys don't want to admit that racial stuff is going on — but how can there be any doubt when it came out of the gunman's mouth?"
Larry and the panel discussed racist violence in America.
And they also looked at President Obama's comment on the problems of America's gun culture. And there was a division of opinion here between agreement with Obama on gun access — but also concern that talk about guns can distract from the root issue of racism itself.
Jon Stewart skipped any normal comedy monologue, and simply got serious: "What blows my mind is the disparity of response between when we think people that are foreign are going to kill us — and us killing ourselves." And he marveled that the state of South Carolina still flies the Confederate flag, and has public roads named after Confederate generals.
Jon also welcomed a fitting guest for this occasion, teenage international women's advocate and Nobel Peace Prize laureate Malala Yousafzai, who famously survived being shot in the head by the Taliban in Pakistan because she was going to school and had been publicly advocating on behalf of other girls. The two discussed her new documentary, He Named Me Malala.
Jon and Malala also discussed her important work on an education fund for girls.