Late Night Roundup: 'The Evolution Of Mom Dancing, Part 2'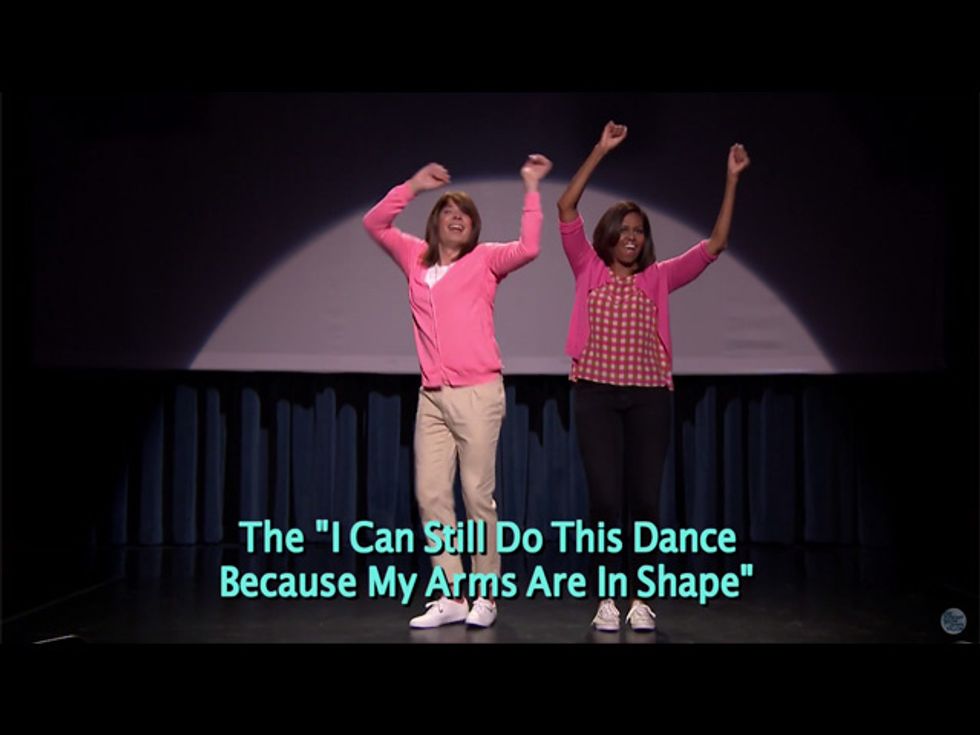 First Lady Michelle Obama reunited with Jimmy Fallon, in order to promote physical fitness, with "The Evolution of Mom Dancing, Part 2."
And the First Lady even complimented Jimmy for being such a good-looking woman.
Seth Meyers looked at the indictment against Senator Robert Menendez (D-NJ) for allegedly exchanging favors to a donor, Dr. Salomon Melgen, with a segment called, "Robert and Sal — Friends Forever."
Aasif Mandvi appeared with David Letterman, and talked about his latest project to improve how Muslim-Americans are perceived. And since most Americans say they don't even know a Muslim person, he's agreed to be everyone's Muslim friend.