Late Night Roundup: The GOP Alternative On Iran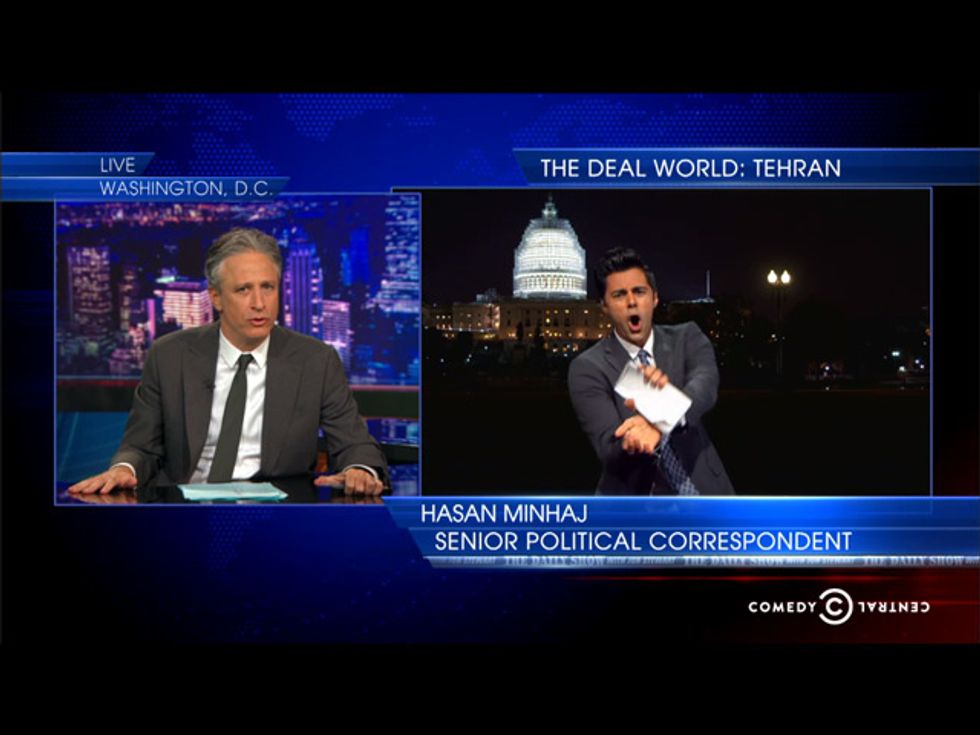 The Daily Show looked at Republican opposition to the Iran deal, and what the GOP would want to do instead — with an incredible performance by correspondent Hasan Minhaj.
Larry Wilmore spoke to the state of Kansas, on their latest effort to restrict how poor people can spend public assistance money — while the state of Kansas itself is in a deep budget deficit. And he featured a new show character, the "Welfairy Queen." (She doesn't really exist — except in the minds of state lawmakers.)
Senator Elizabeth Warren (D-MA) sat down with Conan O'Brien to talk about her personal background, and her efforts to improve the fairness of the economy by starting with two of her big issues: Raising the minimum wage, and ending federal profits on student loans (and paying for the latter with taxes on the very wealthy instead).
And for some more high-profile politics, Conan accepted a challenge from none other than First Lady Michelle Obama — that he do five chin-ups for her "Let's Move" physical fitness campaign. However, it doesn't look like he truly followed the rules here.