Late Night Roundup: 'The Loud, Northeastern Egomaniac Primary'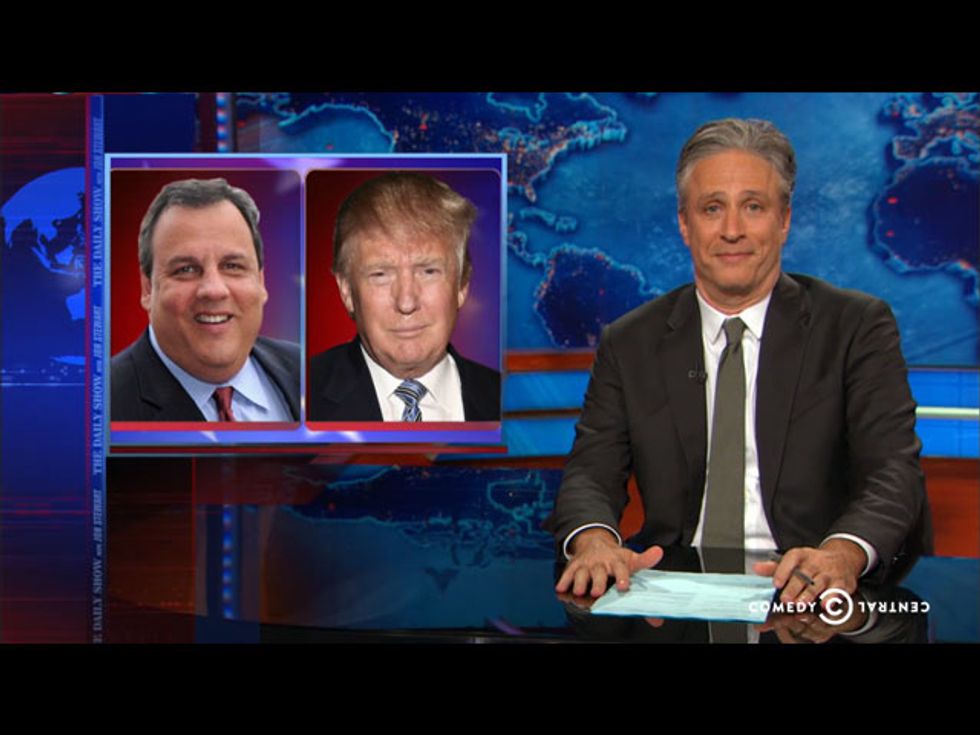 Jon Stewart looked at the problems facing the thousandth or so new candidate for the Republican nomination, Chris Christie: He's not only is he completely unpopular back home in New Jersey, but "you've already finished second in the loud, Northeastern egomaniac primary" — to Donald Trump.
Jon also interviewed Sen. Kirsten Gillibrand (D-NY) — who did a decent job as a comedic straight woman, talking about how well she works with all those presidential candidates that Jon keeps ridiculing. They also spoke about serious issues, involving the government's aid to 9/11 emergency workers who are still suffering illnesses.
Larry Wilmore looked at the Obama administration's proposed new regulations for overtime pay, versus the response from big business — like the White Castle executive who calls his company's overworked and underpaid employees "Hamburger Heroes."
Conan O'Brien talked about the split between Donald Trump and Macy's — and the lengths that men will have to go now, if they really want to look like Donald Trump.
Jimmy Kimmel gave a full celebrity makeover to the newly-crowned "World's Ugliest Dog" — making her now "the World's Most Beautiful Dog."