Late Night Roundup: The Mark of The Christie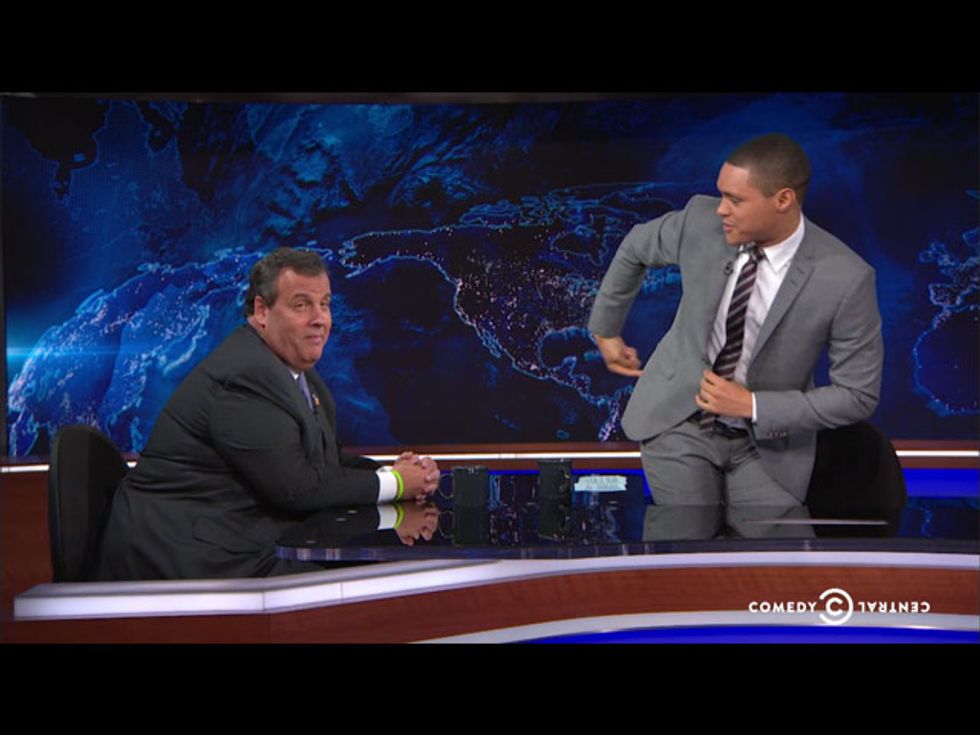 Chris Christie sat down for an interview on The Daily Show — in which Trevor Noah asked where exactly he should get his stamp to track him as an immigrant worker.
Larry Wilmore looked at Tuesday's congressional hearing on Planned Parenthood, and the many deceptive tactics used by Republicans — like that super-dishonest graph presented by committee chairman Jason Chaffetz — along with committee members barely letting Planned Parenthood president Cecile Richards even talk all that much to answer their questions.
Larry also showed off the giant novelty check that Planned Parenthood doesn't receive — but which committee members seemed to think it does.
Seth Meyers also highlighted the Planned Parenthood hearing — like the moment when Congressman Glenn Grothman seemed to argue that Planned Parenthood clinics were unnecessary because of all the health care he can access "as a guy."
Stephen Colbert had this to say about all the talk that Donald Trump's momentum might be stalling: "Don't leave me, Donald! Don't you understand? If you go away, I'm gonna have to talk about those other boring people. I'm gonna have to learn their names!"
Jimmy Kimmel talked politics with the legendary Don Rickles — who told the story of how Donald Trump once tried to sell him a mega-expensive condo.