Late Night Roundup: The 'McKinney Bikini'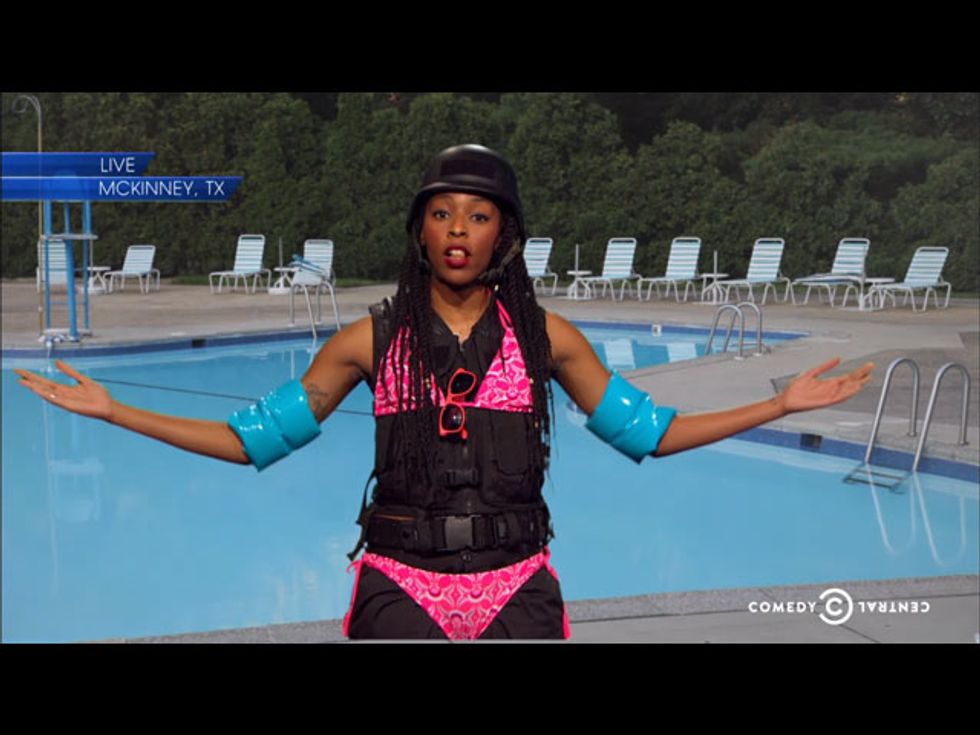 The police raid on a pool party in McKinney, Texas, targeting a large number of African-American teenagers who were using the pool, was the subject of intense scrutiny on late night TV.
Larry Wilmore examined the cell phone video in detail.
Larry also gave some lessons on "Pool Safety Tips For Black Kids," and a historical overview on the exclusion of black people from public swimming pools.
And The Daily Show's Jessica Williams debuted a new fashion statement of swimwear and full body armor: The "McKinney bikini."
And on some other subjects, Conan O'Brien looked at a range of topics in his monologue: The drought in California, the continuing Republican responses to the Caitlyn Jenner story, Hillary Clinton's call for a higher minimum wage, and more.