Late Night Roundup: The Ruby Slippers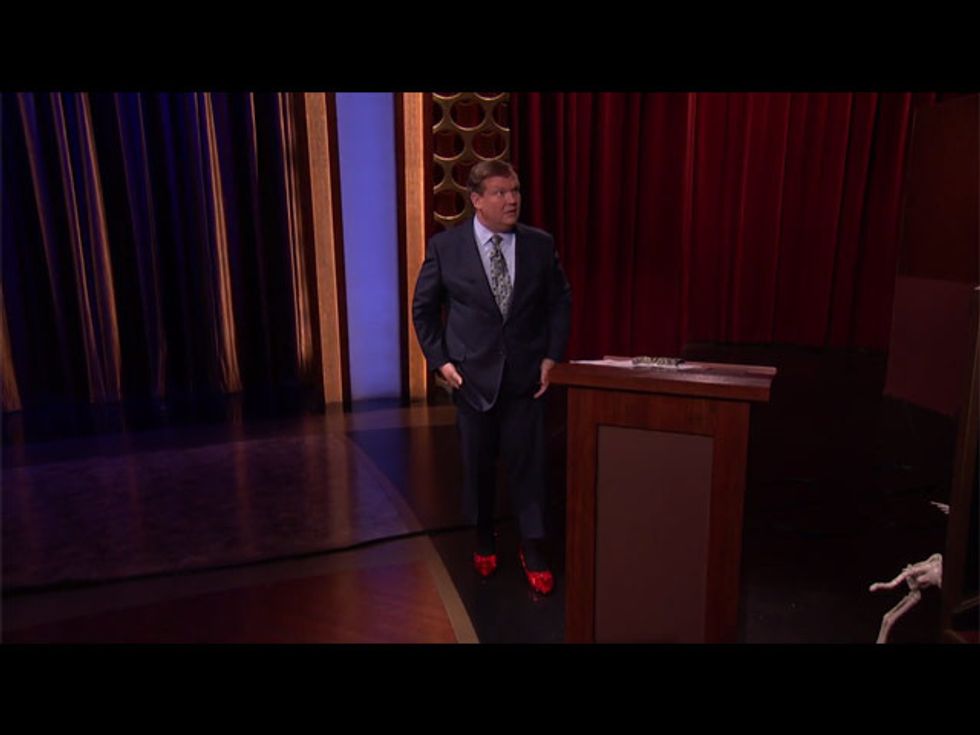 Conan O'Brien discovered that simply telling some basic news about Donald Trump will get the audience laughing — when he was simply setting up the joke.
Conan and Andy Richter also discussed the recent theft of a true piece of Hollywood history: Judy Garland's ruby slippers from The Wizard of Oz. And it turns out Andy has been up to no good.
/div>
Amy Schumer sat down with Jimmy Fallon — and told the story of a particularly vulgar prank she played on Katie Couric.