Late Night Roundup: 'There's No Place Like Homophobia'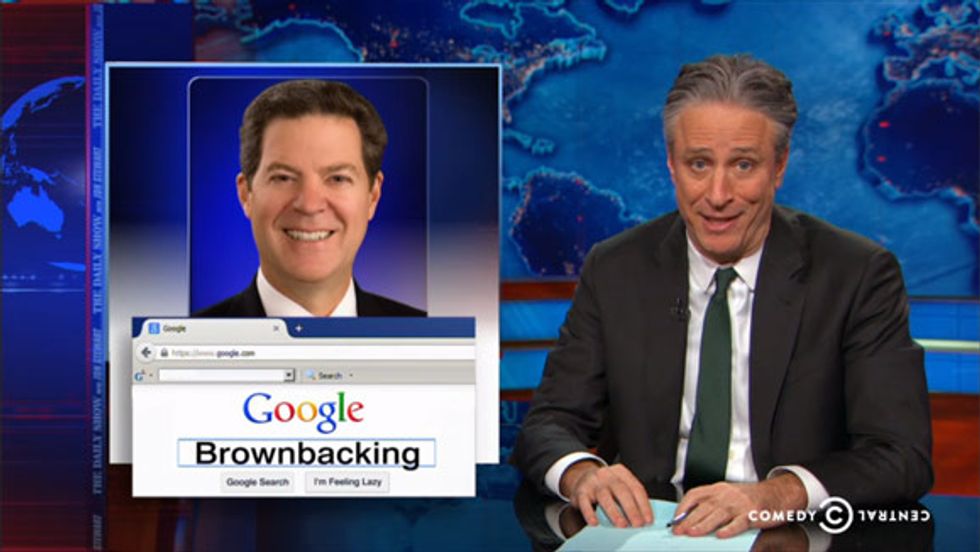 The Daily Show reviewed the last-ditch efforts in Kansas and Alabama to stop the tide of gay equality — with Jon Stewart suggesting the creation of a new word to be named in honor of Kansas Gov. Sam Brownback (R).
Jimmy Kimmel hosted actor Randall Park, discussing what it was like to play Kim Jong-Un in The Interview.
New England Patriots coach Bill Belichick appeared with David Letterman, to whom Belichick deadpanned perfectly through questions about the "Deflate-Gate" scandal from a few weeks ago.
With the Fifty Shades of Grey movie coming out, Seth Meyers gave an exclusive preview of the new fourth book in the series, Fifty Shades Married, taking place 15 years later…
And finally, Larry Wilmore took a serious question from his own staff members.