Latest Obamacare Report Card Shows Progress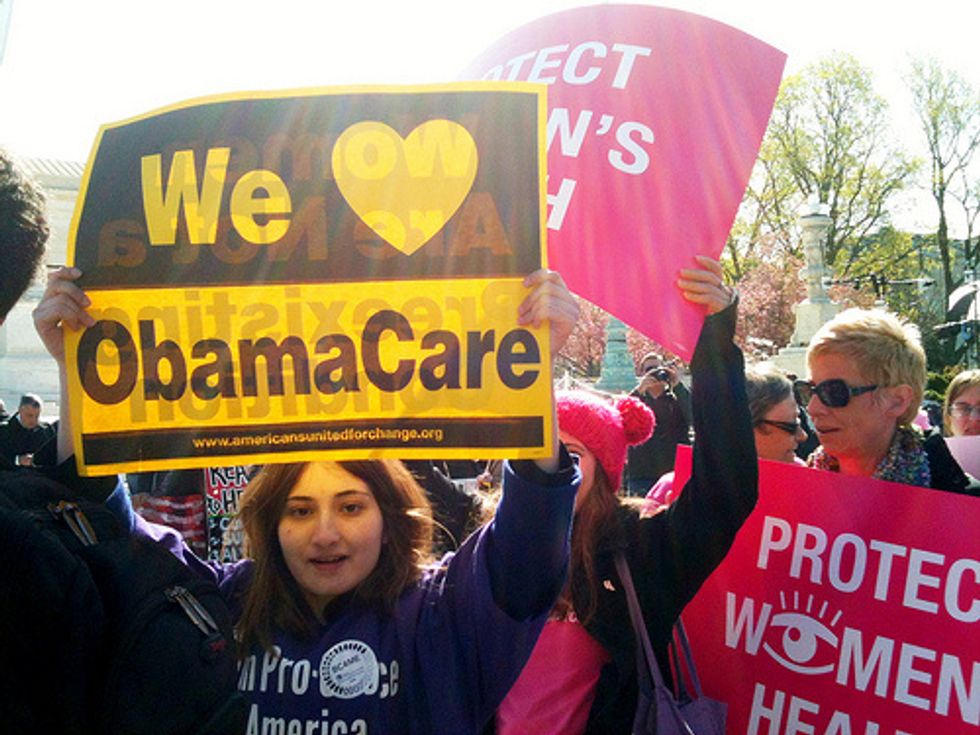 On Wednesday, the White House released the Affordable Care Act's most recent report card, and though it reveals significant progress for the health care reform law, it also shows a long road ahead.
Among the positive strides is the increased number of enrollments since the law's October launch. In October, critics and supporters alike characterized the 106,000 enrollments as low. In November, however, that number more than doubled to 259,000 signups. Since October, over 166,000 Americans have signed up through the federal exchanges available in 36 states, and ABC News confirms that 29,000 people signed up through the same exchanges in just the first two days of December. The state exchanges available in 14 states and Washington D.C. are even more popular, with 79,000 signups in October and 148,000 in November. In total, about 227,000 Americans had selected their health plans through the state exchanges by the end of November.
The good news doesn't end there. According to the report, over 39 million unique web visitors have visited the state and federal exchanges since October 1. And it seems that curiosity is not dying out: In less than 24 hours from 12:01AM Monday, December 9, through 4:30PM Tuesday, December 10, the HealthCare.gov site hosted over 800,000 visitors. The popular federal and state markets have also determined over 803,000 Americans to be eligible for Medicaid or the Children's Health Insurance Program (CHIP) — an extension of Medicaid — by November 30.
Still, the site has a long way to go before it can achieve the Obama administration's 7 million signup target by March 31, 2014. Over 1.9 million Americans have completed the application process and were found eligible for a plan, but have yet to select a specific one. According to ABC News, the nearly 2 million Americans who have not selected a plan either have not decided on a particular plan or have been held up by the glitches the exchanges experienced in the past two months — glitches that include identity verification problems.
Another 35,000 Americans who believe they actually are enrolled in a plan "may actually be in limbo with their insurer" because of these technical glitches, which prevented hundreds of forms from reaching insurers — the final part of the enrollment process. Resolving this problem by the December 23 enrollment deadline is now the "the top priority" for the Department of Health and Human Services.
With 1.2 million people having either selected an individual plan in the marketplace or being deemed eligible for Medicaid/CHIP, the numbers are beginning to look up for the Affordable Care Act – but there are still improvements needed and a long way to go. Even so, HHS officials maintain that they are "on track" to meet their earlier expectations of 7 million signups by the end of March.
Photo: LeDawna's Pics via Flickr