Latvian Prime Minister Resigns Over Deadly Supermarket Cave-In
@AFP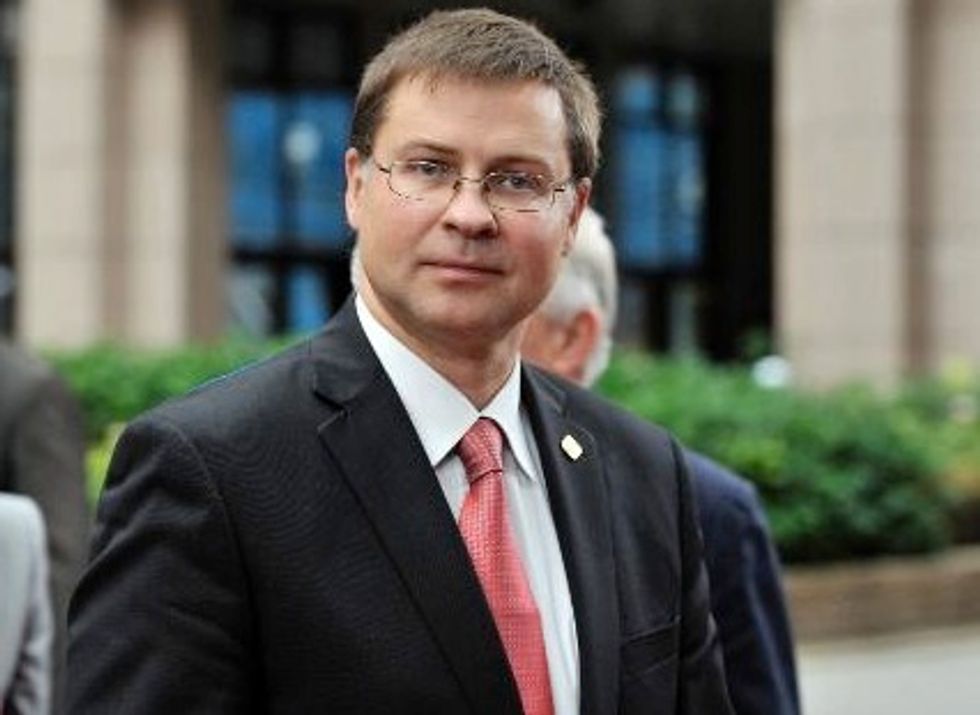 Riga (AFP) – Latvia's prime minister resigned on Wednesday in the wake of a supermarket roof cave-in that killed 54 people in the country's worst-ever peacetime disaster.
"Considering the tragedy and all related circumstances… a new government is needed that has the clear support of parliament," Prime Minister Valdis Dombrovskis told reporters as he fought back tears.
"Therefore I have submitted my resignation from the post of prime minister," he said after a meeting with President Andris Berzins.
It was not immediately clear whether the president would push for a snap election or try to form a new government with the existing parliament.
The next regularly scheduled elections are set for October 2014.
Berzins for his part said top security officials would meet on December 4 to discuss the fallout from last week's deadly collapse.
The political thunderbolt comes just weeks before Latvia enters the eurozone in January, an unpopular move that Dombrovskis made a policy cornerstone for his adminstration.
Fifty-four people died and 40 others were injured when the roof of a Maxima supermarket came crashing down last week in the Zolitude suburb of the capital Riga.
The November 21 building disaster, among Europe's worst in decades, has left the Baltic state of two million people reeling.
The premier's resignation comes amid growing pressure to find the cause of the collapse, with debate focused on whether sub-standard materials were used in construction or if the award-winning project contained a design flaw.
AFP Photo/Georges Gobet