Lautenberg Family Slams 'Showhorse' Booker, Endorses Pallone For Senate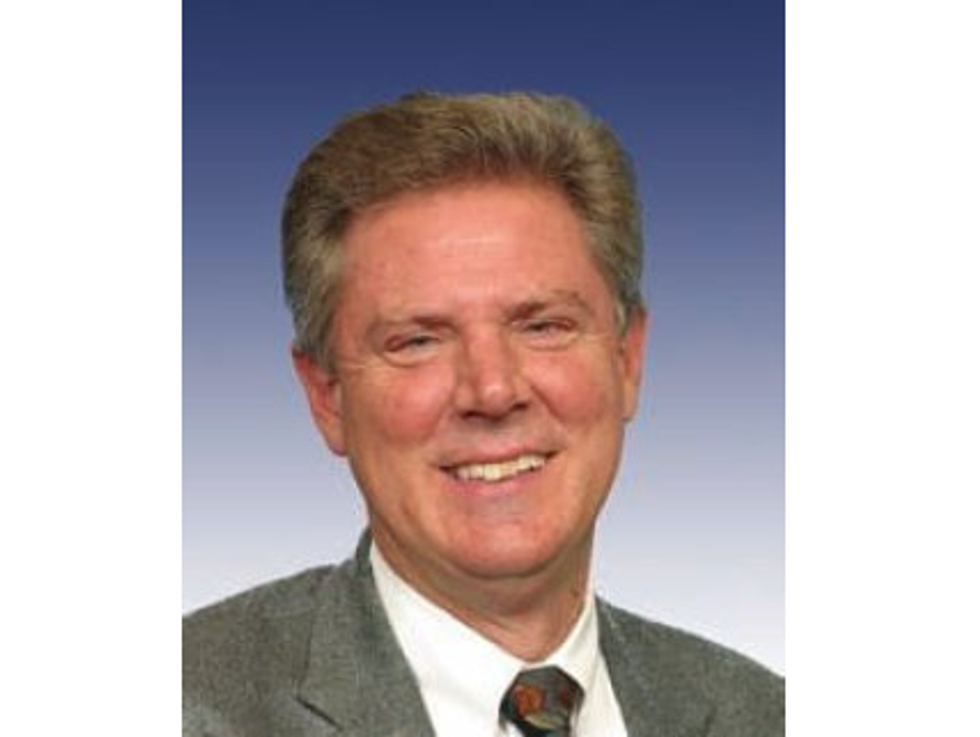 The family of the late senator Frank Lautenberg has endorsed U.S. Representative Frank Pallone (D-NJ) to succeed Lauternberg in the U.S. Senate, in a sharply worded endorsement that takes several shots at the frontrunner for the seat, Newark mayor Cory Booker.
In a statement released by the Pallone campaign Monday, the Lautenberg family urged New Jersey voters to "Stick with Frank."
"Most of the candidates in the Democratic field have proven themselves as hardworking, progressive leaders who care deeply about New Jersey. But only one of them stands out as ready to continue Frank Lautenberg's progressive leadership in the U.S. Senate," the statement reads. "That candidate is Congressman Frank Pallone."
The statement contains several jabs at Booker, implying that the media-savvy mayor is more interested in image than governing. "Frank Pallone knows that gimmicks and celebrity status won't get you very far in the real battles that Democrats face in the future," the statement reads. Additionally, the Lautenbergs say that New Jersey needs "a workhorse, not a showhorse," and that "while it may not always attract glamorous headlines, Frank knows that to be effective you must put New Jersey and your principles first, not your own glory."
Josh Lautenberg, the late senator's son, explicitly targeted Booker after his family's endorsement went public. Speaking to the Associated Press, Lautenberg said that his father would accuse Booker of performing "stunts," and that his family wants voters to "understand Cory Booker's motivation."
The acerbic endorsement comes as little surprise, given Senator Lautenberg's notoriously icy relationship with Mayor Booker, which was made worse when Booker announced that he would seek Lautenberg's Senate seat before the five-term senator had officially announced his plans to retire.
Despite the Lautenbergs' support, Pallone faces a serious uphill battle in the August 13th primary. The most recent poll of the race, from Kean University on June 18th, found Booker leading the Democratic field with 49 percent, followed by U.S. Representative Rush Holt and New Jersey General Assembly Speaker Sheila Oliver at 9 percent, and Pallone at just 6 percent. The winner of the Democratic primary will be the strong favorite to win the general election on October 16th.