Lawsuit: Border Agents Misled Immigrants Into Giving Up Kids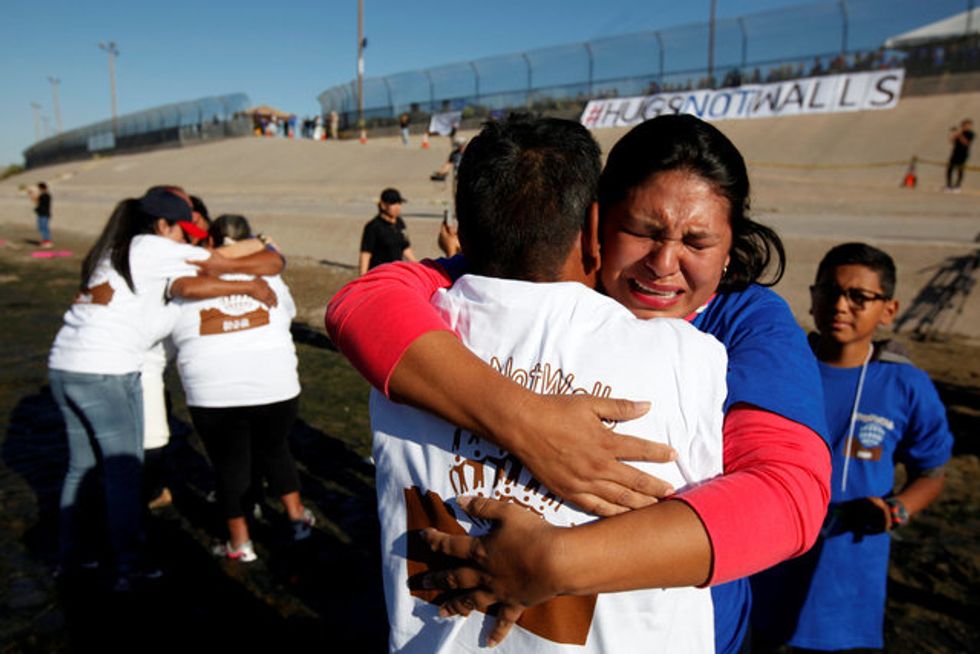 Reprinted with permission from Shareblue.
Shocking evidence has emerged that the Trump administration tricked immigrant parents into giving up their children, and that hundreds of parents were deported without being given a choice of whether to leave their children behind.
New court documents on behalf of separated migrant families show a pattern of immigration officials misleading or pressuring parents into signing away their rights to be reunified with their children, Buzzfeed reports:
The declarations from attorneys working with detained parents who were separated from their kids describe people who don't speak English being pressured into signing documents; being forced to make a decision in a room full of dozens of people with only a few minutes to decide whether to leave their kids in the US; or incorrectly believing they were signing a form that would reunite them with their children.
In one instance, a Guatemalan man was told to sign documents that he was led to believe would allow his daughter to stay in America, which would protect her from criminals in his home country who had threatened to "buy" her.
However, the man did not understand the document waived his parental rights, and had only about a minute to consider the paper.
The Trump administration has acknowledged that 463 parents have been deported while their children remain in U.S. custody.
Homeland Security Secretary Kirstjen Nielsen claimed that all of those parents had been given a choice of whether to leave their children behind when they were deported.
But Nielsen lied, as a U.S. official effectively admitted to Politico. As many as three quarters of those parents may have been separated from their children without consent, the official said.
The Trump administration failed to document whether about 350 parents were informed about their options regarding their children.
Health and Human Services Secretary Alex Azar also lied about parents supposedly choosing to leave their children behind.
These children were stolen from their families, and the lies and deceptions of the Trump administration is only coming to light thanks to court filings and lawsuits from groups like the ACLU.
Trump's brutal decision to criminally prosecute all border crossers, which triggered mandatory family separation, has already inflicted untold cruelty and trauma on parents and children.
We now know that despite a court order, the Trump administration has still failed to return hundreds of children who were stolen from their families.
Many of these families may never be reunited — and hundreds were either lied to about this fact, or given no choice in the matter.
The Trump team lied to these parents, stole their children, and tried to keep the details away from the public.
The ugly truth has now been exposed.
Published with permission of The American Independent.