Lawsuit: Maryland Challenging Appointment Of Whitaker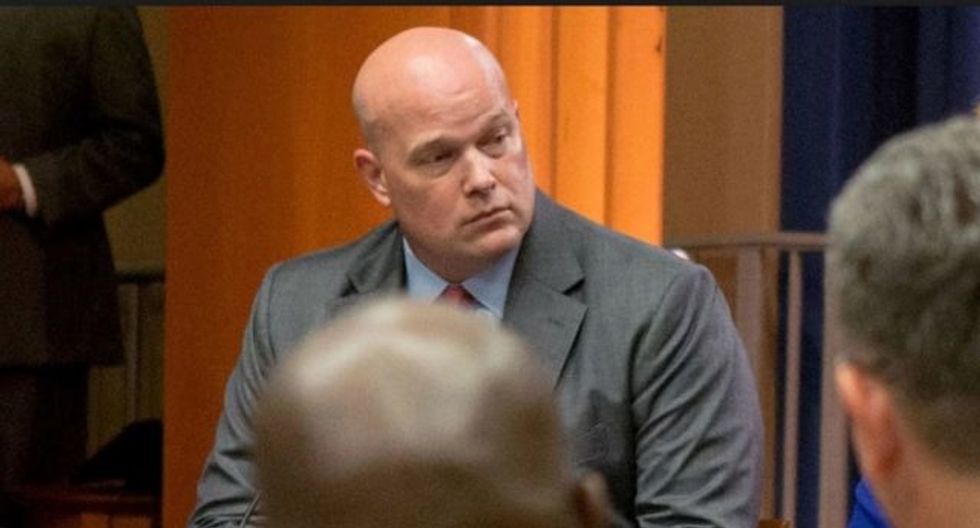 Reprinted with permission from Shareblue.
Trump's decision to install his crony Matthew Whitaker as acting attorney general of the United States is being challenged in court by the state of Maryland.
Maryland filed suit against the Trump administration over its decision to stop defending key portions of the Affordable Care Act (Obamacare) in court. The suit was originally filed against then-Attorney General Jeff Sessions. Now Maryland says that Whitaker's appointment was unlawful, and as a result, he doesn't have the authority to respond to their suit.
In their filing, they note that Whitaker was not confirmed for his position by the Senate, while Deputy Attorney General Rod Rosenstein has been. According to NPR reporting, Maryland is asking for "a declaration that Deputy Attorney General Rod Rosenstein is the acting attorney general."
Trump's decision to install Whitaker has been widely viewed as an attempt to undermine the ongoing investigation into Russian election interference.
After Sessions recused himself from the investigation, Trump fumed. Rosenstein has kept the probe in place under special counsel Robert Mueller.
Whitaker is on record as an avowed opponent of the investigation. He claimed that Mueller had crossed a red line by investigating Trump's finances and business arrangements. Whitaker also pushed for putting limits on the Mueller investigation, and called it a "witch hunt," echoing Trump's nonsensical accusations.
Discussing the meeting between top Trump campaign officials (including Donald Trump, Jr.) and Russian operatives offering dirt on Hillary Clinton, Whitaker told CNN, "You would always take that meeting."
Whitaker also said that Trump's demand for loyalty from then-FBI director James Comey was appropriate. At one point, Whitaker even retweeted a tweet describing a "Mueller lynch mob."
In a radio interview, Whitaker flatly said, "The truth is there was no collusion with the Russians and the Trump campaign."
He has said all the things a Trump stooge focused on protecting his boss, not advocating for justice, would say.
His background also raises red flags about someone serving as the nation's chief law enforcement officer.
During a failed Senate campaign, Whitaker said judges should have a "biblical view of justice" and not a "secular world view." He also argued that courts are "supposed to be the inferior branch" of government.
Whitaker was on the board of directors of World Patent Marketing, a company that the Federal Trade Commission (FTC) determined was a scam.
The company solicited ideas and inventions from the public and told customers — no matter how unviable — that they would package and market them for a fee. The FTC found that many of those customers ended up in debt or even lost their life savings, while Whitaker and other executives profited.
Whitaker's shilling for Trump, combined with his corrupt business history, means he fits right in with Trump and the rest of his inner circle. But it also suggests that his appointment is an attempt to rig things in Trump's favor.
Maryland officials are trying to protect the country from Trump and his underlings as they wield the levers of power to save their own hides.
Published with permission of The American Independent.