Lawyer Arrives To Meet Afghan Killings Suspect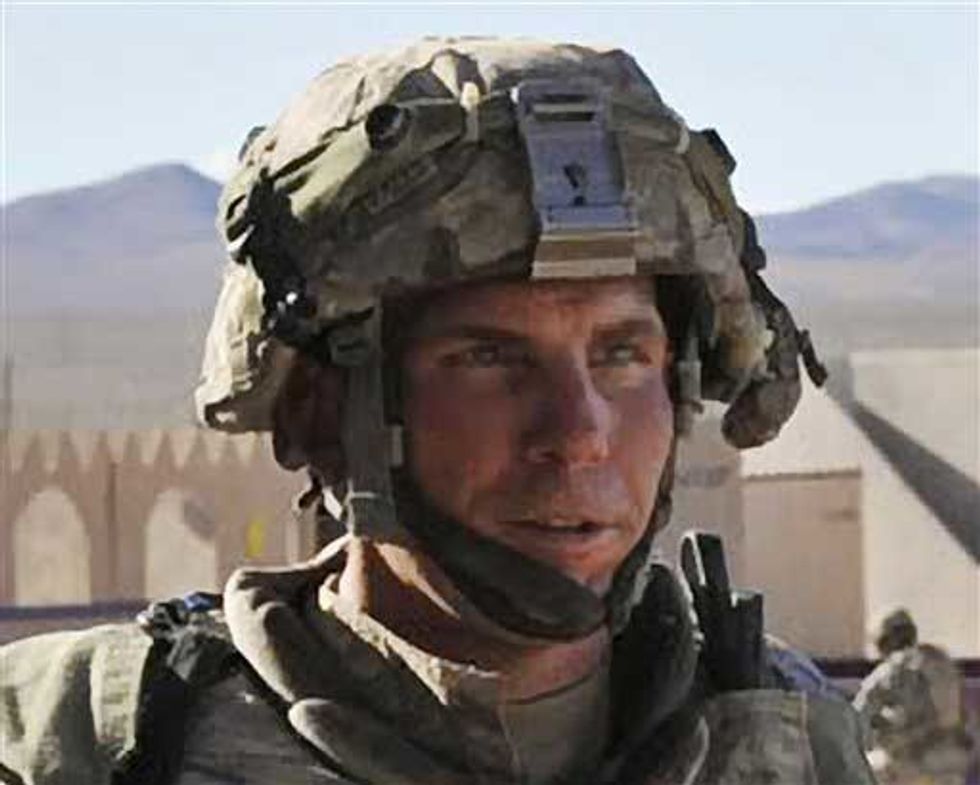 FORT LEAVENWORTH, Kan. (AP) — A Seattle defense attorney arrived at Fort Leavenworth on Monday to meet with an Army staff sergeant who is suspected of carrying out a nighttime attack on two Afghan villages that left 16 people dead, including nine children.
Lawyer John Henry Browne is having his first face-to-face meeting with Robert Bales, a 10-year Army veteran who is being held in an isolated cell at the military prison, post spokeswoman Rebecca Steed said.
Bales, 38, has not been charged yet in the March 11 shootings, which have endangered relations between the U.S. and Afghanistan and threatened to upend American policy over the decade-old war.
Formal charges are expected to be filed within a week.
Steed said earlier that Bales would be able to meet Browne in what is described as a privileged visit. Along with medical visits, such meetings are generally more private than others conducted in the prison.
Bales is "already being integrated into the normal pre-trial confinement routine," Steed said.
That includes recreation, meals and cleaning the area where he is being housed. Steed said once his meetings with his attorney are complete later in the week, Bales will resume the normal integration process.
His day begins at 5 a.m., with a meal at 5:15. Then it's back to his cell and then to any scheduled meetings with medical, dental or mental health professionals. This is the time he also would be meeting with Browne.
People in pre-trial confinement eat separate from the general population for all meals in the same dining hall.
If the case goes to court, the trial will be held in the United States, said a legal expert with the U.S. military familiar with the investigation who spoke on condition of anonymity to discuss the case.
That expert said charges were still being decided and that the location for any trial had not yet been determined. If the suspect is brought to trial, it is possible that Afghan witnesses and victims would be flown to the United States to participate, he said.
Military lawyers say once attorneys involved in the initial investigation of an alleged crime involving a service member have what they believe to be a solid understanding of what happened and are satisfied with the evidence collected, they draft charges and present them to a commander. That person then makes a judgment on whether there is probable cause to believe that an offense was committed and that the accused committed it.
That commander then "prefers" the charges to a convening authority, who typically is the commander of the brigade to which the accused is assigned but could be of higher rank.
Bales' defense team said in a statement late Saturday that "it is too early to determine what factors may have played into this incident and the defense team looks forward to reviewing the evidence, examining all of Sergeant Bales' medical and personnel records, and interviewing witnesses."
The lawyers' statement also said Bales' family was "stunned in the face of this tragedy, but they stand behind the man they know as a devoted husband, father and dedicated member of the armed services."
Military officials have said that Bales, after drinking on a southern Afghanistan base, crept away March 11 to two villages overnight, shooting his victims and setting many of them on fire. Nine of the 16 killed were children and 11 belonged to one family.
Court records and interviews in recent days have revealed that Bales had a string of commendations for good conduct after four tours in Iraq and Afghanistan. But he also faced a number of troubles in recent years: a Florida investment job went sour, his Seattle-area home was condemned as he struggled to make payments on another, and he failed to get a recent promotion.
Legal troubles included charges that he assaulted a girlfriend and, in a hit-and run accident, ran bleeding in military clothes into the woods, court records show. He told police he fell asleep at the wheel and paid a fine to get the charges dismissed, the records show.
Browne, 65, has represented clients ranging from serial killer Ted Bundy to Colton Harris-Moore, known as the "Barefoot Bandit." He has said he has handled only three or four military cases. Bales will also have at least one military lawyer.
Tall and stylish, Browne has been a prominent figure in Washington state legal circles since the 1970s, known equally for his zeal in representing his clients and his flair before television cameras.
_____
Also contributing were Associated Press writers Manuel Valdes in Seattle, John Milburn in Topeka, Kan., and Deb Riechmann in Kabul, Afghanistan.
Copyright 2012 The Associated Press.