Lawyer To Trump: 'You'll End Up In Orange Jumpsuit'
@FAWFULFAN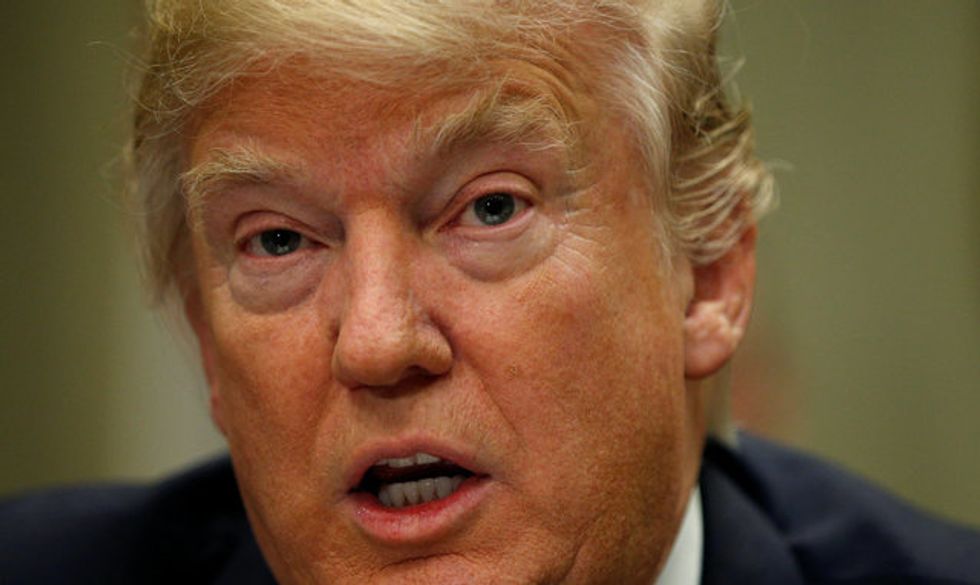 Reprinted with permission from AlterNet.
Bob Woodward's new book, "Fear: Trump in the White House," includes an astonishing alleged quote from John Dowd, a former Justice Department lawyer and ex-attorney to President Donald Trump.
Woodward, who together with Carl Bernstein is most famous for breaking significant pieces of the Watergate story that brought down President Richard Nixon, claims that Dowd simply threw up his hands after trying to hold a mock interview with Trump to prepare him for a one-on-one with Special Counsel Robert Mueller. Dowd, who reportedly considered Trump a "fucking liar," ended up simply telling him "Don't testify. It's either that or an orange jumpsuit."
Dowd, for his part, strenuously denies any of this took place.
"There was no so-called 'practice session' or 're-enactment' of a mock interview at the Special Counsel's office," Dowd told the conservative Washington Examiner in an email. "Further, I did not refer to the president as a 'liar' and did not say that he was likely to end up in an 'orange jumpsuit'. It was a great honor and distinct privilege to serve President Trump."
But the details in Woodward's book are only the latest in a series of exchanges, both proven and alleged, that Trump has had in clashes with his legal team, as they frantically try to prevent the president from engaging in criminal behavior to prevent prosecutors from sniffing at his purported ties to Russia. In particular, his incessant Twitter manifestos attacking the investigation and those carrying it out increasingly look like obstruction of justice, much to the frustration of the lawyers advising him.
Last year, Trump reportedly moved to fire Mueller altogether, relenting only when White House Counsel Don McGahn threatened to resign rather than execute the order. McGahn himself is now leaving the White House, and the nature of his exit suggests he may himself have been fired.
Matthew Chapman is a video game designer, science fiction author, and political reporter from Austin, TX. Follow him on Twitter @fawfulfan.