Leaders Of State Exchanges Say They Won't Need Bailouts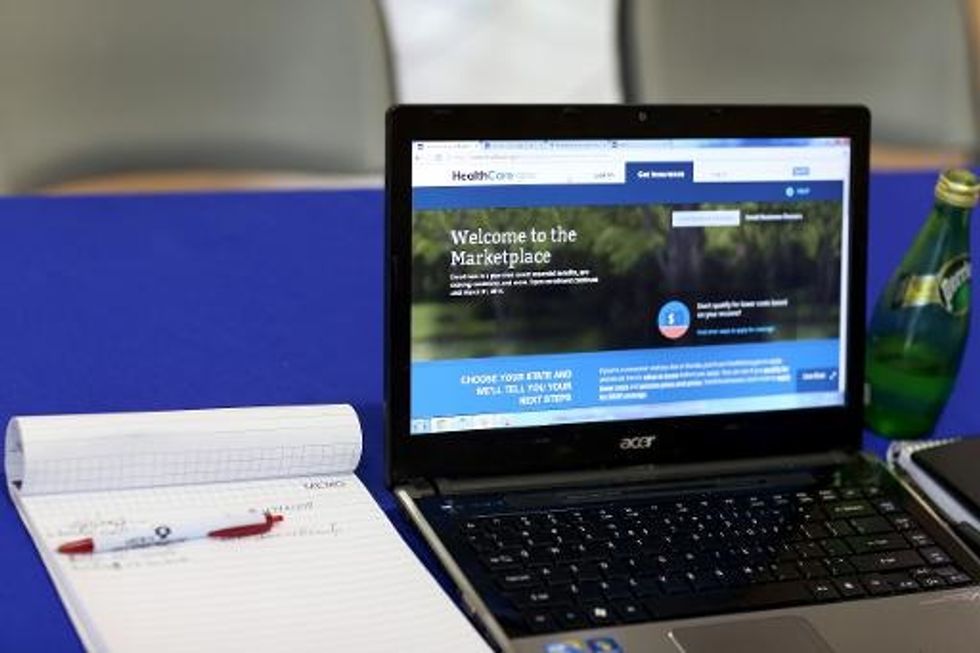 By Maeve Reston, Los Angeles Times
Pressed by House Republicans, directors of troubled state insurance exchanges said Thursday that they could fix continuing Affordable Care Act glitches with grant money they have already received and would not ask for future federal bailouts.
Members of the House Oversight & Government Reform committee sought to turn their attention to the technical glitches after a week of celebration for the White House, which surpassed its goal of signing up more than 7 million under the new health care law.
Witnesses called to Capitol Hill included the current and interim heads of the exchanges in Hawaii, Maryland, Massachusetts, Minnesota and Oregon — which have all had varying degrees of problems.
(As a counterpoint, Peter Lee, the executive director of Covered California, touted the successes of California's exchange, which has enrolled some 1.2 million people — more than any other state in the country.)
Opening the hearing, U.S. Rep. James Lankford of Oklahoma said he was troubled that thousands of applications in those states were processed by hand because of dysfunctional systems and that many consumers were forced to use "error-ridden" websites. He and other members demanded an accounting in the coming weeks of how much grant money was used to manually sign up consumers who were stymied by faulty technology.
"How is it possible that after three and a half years, and spending hundreds of millions of taxpayer funds, so many states were not able to construct working websites?" Lankford asked the panel. "How many more taxpayer dollars may be requested to bail out troubled state exchanges next year?"
In part because of the ample grant awards that were parceled out to the 14 states that created their own exchanges, only Hawaii signaled an urgent need for financial assistance next year. Hawaii has signed up about 7,596 people in private plans after designating about $100 million in federal grant funds. Though they still have about $100 million in remaining federal grant money, they cannot use that money for operating costs in 2015.
Because most Hawaii employers already had to provide coverage under a state law that has been in place for 40 years, that state's consumers have shown little interest in buying plans through the exchange, which has deprived the agency of fees that it was counting on. Legislators in Hawaii are considering the creation of fee on every health plan sold in the state that would pay for the up to $15 million that the exchange would need to operate next year, and director Tom Matsuda said the nonprofit exchange is looking at ways to further cut its expenses.
Republican lawmakers also focused considerable attention Thursday on Maryland, which received $180 million in federal grant funds but ultimately dismissed its primary contractor. The state now plans to salvage its system by switching to Connecticut's technology platform at a cost of between $40 to $50 million. Joshua Sharfstein, who is Maryland's health secretary and the chair of the Maryland Health Benefit Exchange board, said the state planned to recoup costs through litigation and told lawmakers they would try to return some of that money to the federal government.
But Republican lawmakers drilled Sharfstein about the state's missteps and challenged his statement that Maryland would exceed its goals for enrolling Marylanders in private plans. In February, the independent Hilltop Institute at the University of Maryland-Baltimore County revised its projections for Maryland signups. Originally it told the state to expect 150,000 people to sign up for private insurance by March 31; but it later alerted officials that figure actually covered projections for the first two open enrollment periods, and should have been closer to 70,000.
Sharfstein said the state has enrolled at least 60,000 so far and that he expected that number would go up.
"So you're into this and you're not coming close to the 150,000 — and shazam, you get a revision," U.S. Rep. Jim Jordan of Ohio charged during a contentious exchange during the hearing.
"Well, they had made an error in the report," Sharfstein replied.
"How convenient," Jordan snapped back.
"I testified that the IT didn't work. I don't disagree that we had a major IT problem," Sharfstein told Jordan. "But it was overcoming that problem that allowed us to hit our enrollment goal."
Several Democratic lawmakers said it was the technology vendors who warranted greater scrutiny in the coming months — positing that they misrepresented their ability to handle such complex projects.
Sharfstein said a major misjudgment for his state was relying on "off-the-shelf" products like the software they used to determine consumers' eligibility for tax subsidies.
"We thought that it would be less risky to rely on existing products," Sharfstein said. The software was portrayed as being ready "out-of-the-box," but he said it "did not work as advertised, or even come close to it. It was defective and deficient on the launch, and created a whole range of problems that we had not anticipated."
AFP Photo/Joe Raedle