Was Leaking Mueller's Questions Another Obstruction By Trump Team?
@EricBoehlert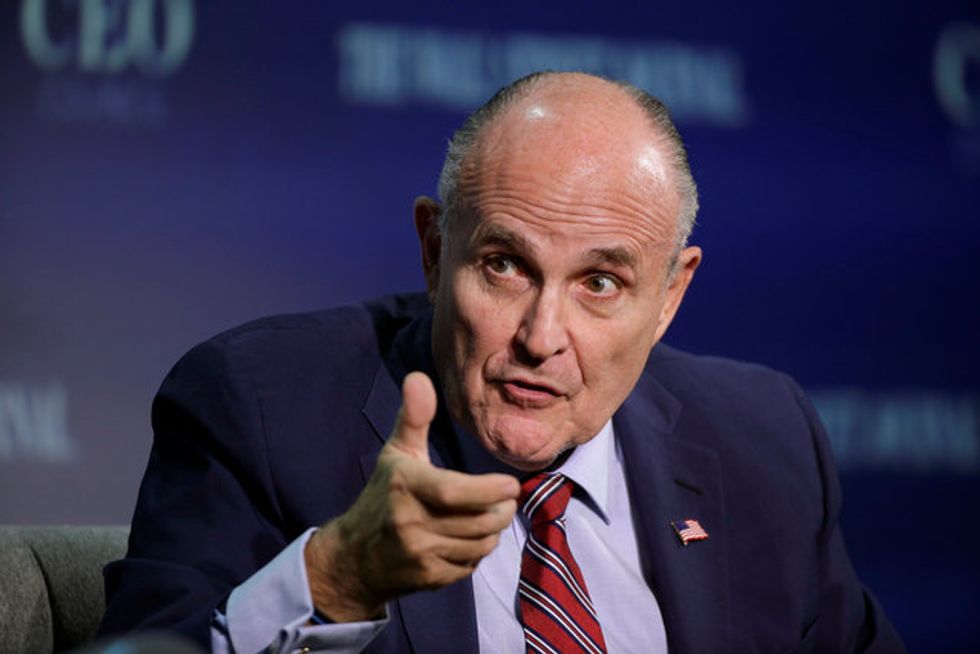 Reprinted with permission from Shareblue.com.
Is this what happens when the White House is reduced to hiring the C-team for legal defense?
Rocked by the resignation of his lead criminal defense attorney, Trump recently spent weeks being rejected by would-be legal hires who wanted nothing to do with having Trump as a client.
Trump finally got Rudy Giuliani to come aboard, even though he's never been a defense attorney and hasn't practiced courtroom law in decades.
In what some are suggesting may be one of Giuliani's first acts on Trump's behalf, dozens of questions that special counsel Robert Mueller allegedly wants to ask Trump in person were leaked to the New York Times.
The questions, which focus on the Russia investigation and potential obstructions of justice, paint a devastating portrait in terms of the legal jeopardy Trump faces on so many fronts.
"This is obviously a very extensive obstruction of justice investigation," noted CNN analyst Jeffrey Toobin about the leaked questions on Tuesday.
But making them public may have only added to the White House's woes.
John Dean, Richard Nixon's former White House counsel, told CNN he thought the move represented an obstruction of justice as an attempt to "try to disrupt the flow of information" or tip off a witness.
"The very fact that the questions are out there, my first reaction, suggesting it could be an act of obstruction to just have released these questions," Dean said.
There's a growing consensus that Trump's side leaked the questions. They may have done it to try to create an image of an investigation that was out of control, allowing Trump to rail against it — which of course he did.
Or it may have been leaked to send a public signal to Trump that the investigation is deadly serious and that he faces enormous legal peril if he agrees to sit down with Mueller.
Publicly, Trump has bragged he has nothing to hide. But most legal analysts think Trump agreeing to answer Mueller's questions for hours on end would be madness, since Trump has a well-earned reputation as a unstable liar.
Trump's former defense attorney, John Down, reportedly opposed any effort by Trump to meet with Mueller. Dowd abruptly resigned in March, upset that Trump would not listen to his legal advice.
The Times reports that Dowd quit one week after seeing Mueller's now-leaked laundry list of questions.
Smart move.