At Least Five Dead, Hundreds Trapped In Collapsed Turkey Coal Mine
@AFP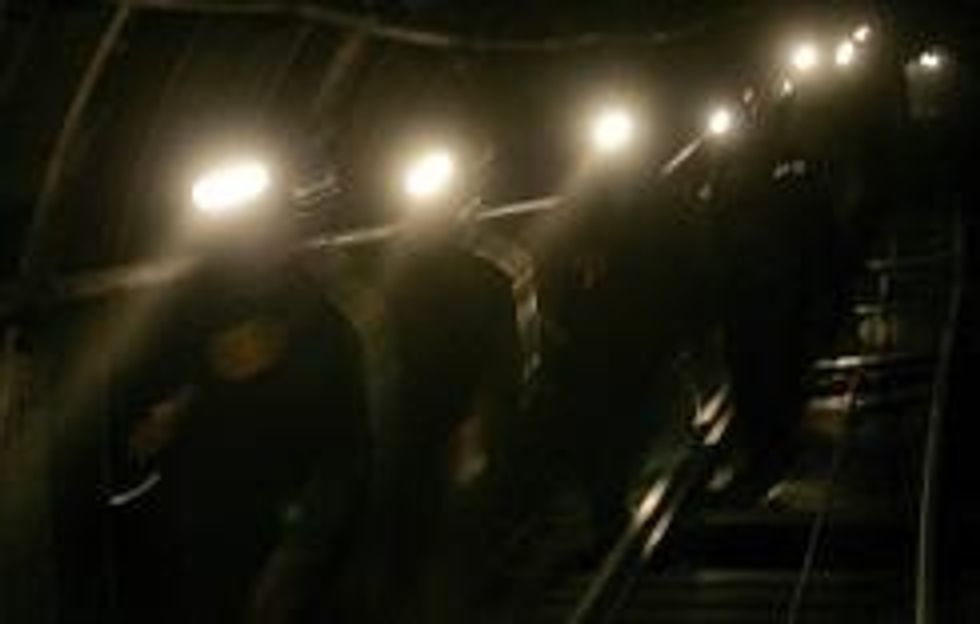 Istanbul (AFP) – At least five miners were killed and as many as 400 others remain trapped underground after an explosion in a coal mine in the western Turkish province of Manisa on Tuesday, officials said.
"We have been informed that five people died and 30 people were rescued," said Manisa mayor Cengiz Ergun, as rescue workers tried desperately to reach the trapped miners.
An explosion at the mine in Soma district was believed to have been triggered by a faulty electrical transformer at around 12:30 GMT.
Fire officials were trying to pump clean air into the mine shaft for those who remain trapped some two kilometers below the surface and four kilometers from the entrance.
Fire officials said thick smoke was making progress difficult.
An ambulance helicopter was dispatched to the scene, while the general army staff sent a rescue team of 15-20 people, the Anatolia news agency reported.
The miners are all thought to have gas masks, but it was not clear how long they would last.
Local media said there were 580 people trapped in the mine at the time of the explosion but many had escaped. Large crowds of tearful and worried family members gathered near the site.
"I don't want to give any numbers. Our priority is to reach our workers underground," Energy Minister Taner Yildiz told journalists before heading to Manisa.
"Four separate rescue teams are currently working in the mine. The fire is creating a problem but oxygen is being pumped into the mine shafts that weren't affected."
Manisa lawmaker Muzaffer Yurttas said there were between 300 and 400 people still trapped. Other estimates put the number between 200 and 300.
The office of Prime Minister Recep Tayyip Erdogan said it was "watching the developments closely."
Vedat Didari, a professor of mining, told AFP that the biggest risk is the loss of oxygen.
"If the ceiling fans are not working, the workers could die within an hour," said Didari, from the Bulent Ecevit University in the city of Zonguldak.
Explosions and cave-ins are common in Turkey, particularly in private mines where safety regulations are often flouted.
The worst mining accident happened in 1992 when 263 workers were killed in a gas explosion in a mine in Zonguldak.
Soma is one of the key centres for lignite coal mining in Turkey, a district with a population of around 100,000 where the mines and a lignite-fired thermal power plant are the main economic activity.
©afp.com / Yuri Kadobnov