Lebanon Braces For More Violence As Anti-Assad Rebels Flee Key Syrian Town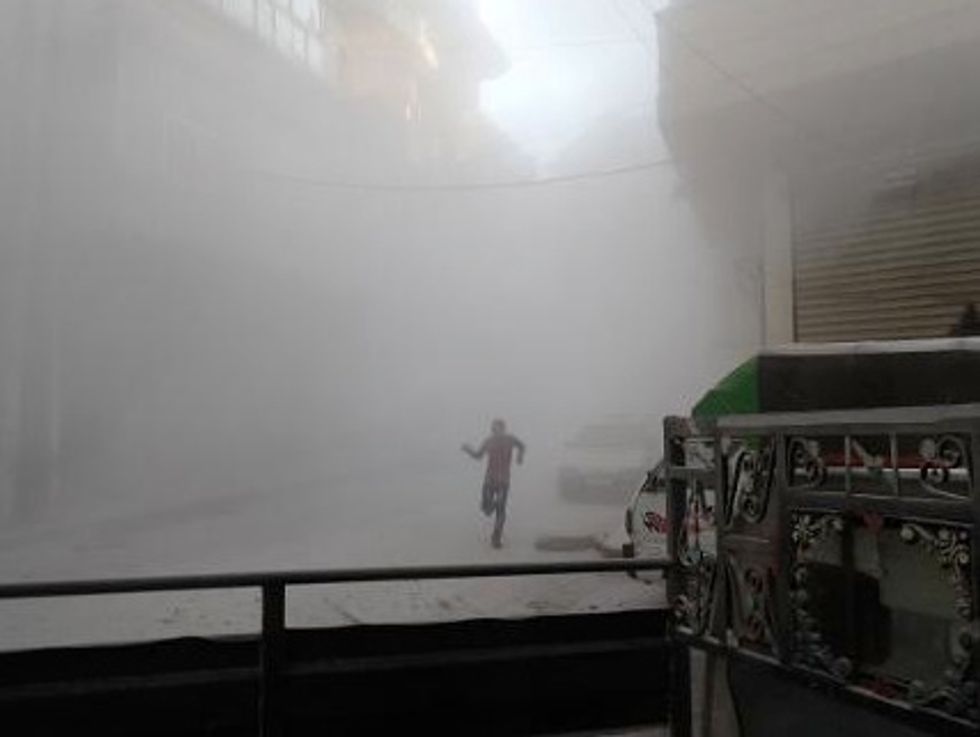 By Mitchell Prothero, McClatchy Foreign Staff
BEIRUT — The collapse of a rebel bastion inside Syria showed its effects inside Lebanon on Monday as rival communities rocketed one another, snipers opened fire along a critical highway near the Syrian border and at least two car bombs targeted Shiite Muslim villages in the Bekaa Valley.
Terrorism analysts and intelligence officials blamed the rise in violence on an influx of militants into Lebanon after Syrian government troops, led by their Lebanese Shiite allies from Hezbollah, took control over the weekend of Yabroud, one of the last rebel-held population centers in the mountainous Qalamoun region along the Lebanese border. Tens of thousands of civilians already had fled the fighting into the rebel-sympathetic Lebanese border town of Arsal. By Sunday night it became apparent that many rebel gunmen were also fleeing into Lebanon.
At midnight Sunday, a suicide bomber struck a Hezbollah checkpoint on the road linking Arsal to Shiite communities in the Bekaa, killing a local security commander and at least three other people.
By Monday morning, the Lebanese army was responding to reports of rockets fired from areas around Arsal into the Shiite — and strongly pro-Hezbollah — communities of Labweh and Hermel. Shells fired from inside Syria reportedly struck Arsal, while there were persistent reports of snipers targeting communities on both sides of the Syrian conflict up and down the main Bekaa Valley highway.
"After last night's car bomb, there's been at least one other booby-trapped car found outside of Fakehe that the army destroyed," said a Lebanese security official who spoke under the condition of anonymity because he was not authorized to speak to the Western media. "And rockets from Syria have hit Arsal, while rockets from somewhere outside of Arsal have hit Hermel and Labweh."
"This is an extremely dangerous time for Lebanon," he said. "We could be one incident away from Shiites and Sunnis turning this into a civil war."
The official said that it remained unclear if the uptick in violence was a temporary flash as militants escape the Hezbollah dragnet around Yabroud or if the escalation represented a new commitment by Syrian rebel groups to expand operations into Lebanon as they lose territory inside Syria.
"They've lost Qusayr, then Homs, now most of Qalamoun," he said, referring to two other Syrian cities in addition to the mountainous border region. "They're being squeezed like a lemon and the juice is draining into Lebanon. But instead of a nice drink, we're getting Nusra," he said, making reference to al-Qaida's official Syrian affiliate, the Nusra Front.
AFP Photo/Karam al-Masri