LeBron Tops Global Jersey Sales With Rose Second
@AFP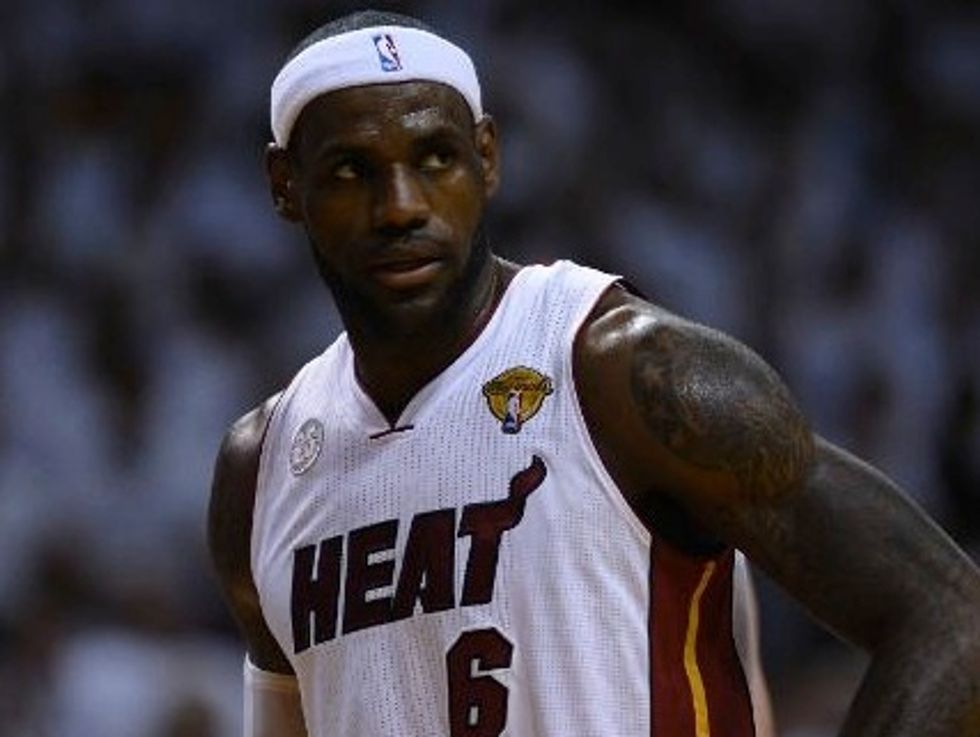 New York City (AFP) – LeBron James, who has guided the Miami Heat to the past two NBA titles, is the worldwide leader in jersey sales for the first time, the league announced Thursday.
Without releasing actual sales figures, the NBA listed the top player sales in global replica jerseys, bringing the reigning NBA Most Valuable Player a sense of pride.
"It means everything," James said. "To know that so many people look up to me, so many kids, that's what means more than anything, that I continue to inspire the youth.
"When you wear someone's jersey, you actually like believe in them."
Chicago's Derrick Rose, the 2011 NBA MVP who missed last season due to injury, was second overall and had the top-selling jersey in Europe, Latin America and China.
Kobe Bryant of the Los Angeles Lakers was third followed by Oklahoma City's Kevin Durant and Miami guard Dwyane Wade.
New York's Carmelo Anthony was sixth followed by Dwight Howard, whose fans will need new jerseys after his switch from the Lakers to Houston for this season.
Brooklyn's Deron Williams was eighth with Blake Griffin of the Los Angeles Clippers ninth, Boston's Rajon Rondo 10th and Canada's Steve Nash of the Lakers topping non-U.S. players at 11th.
James led U.S. jersey sales as well as in the Philippines and was second to Rose in Europe and China. Bryant was second in Latin America with James third.
Photo Credit: AFP/Brendan Smialowski