'Lego Movie' And Kevin Hart Making Their Box-Office Mark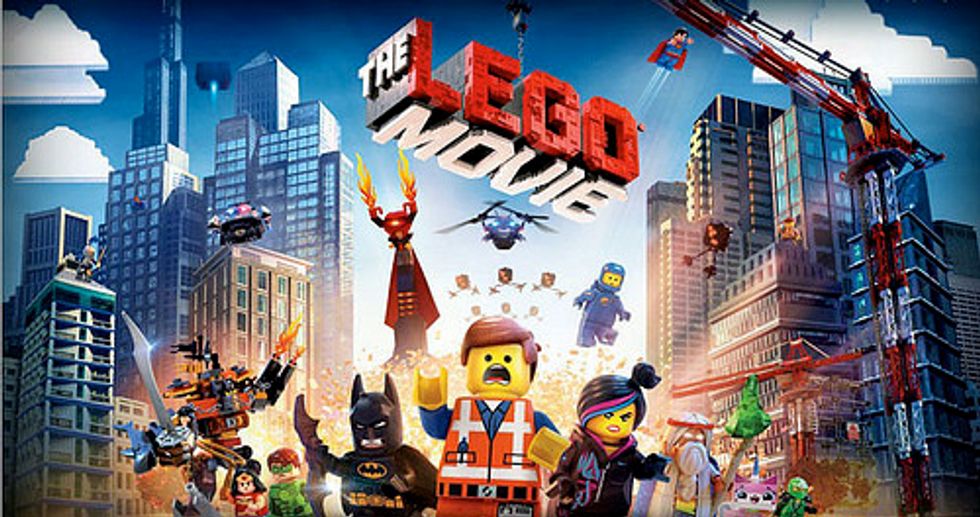 By Amy Kaufman, Los Angeles Times

LOS ANGELES — So far this year, there have been two proven bets at the box office: Legos and Kevin Hart.
That hot streak continued through the Presidents Day weekend, with The Lego Movie building on its blockbuster opening to finish No. 1 for a second time, while Hart's romantic comedy About Last Night was a surprising runner-up. The 3-D animated Lego Movie collected an additional $63.5 million over the four-day holiday, according to studio estimates, and the inexpensive remake of the 1986 Rob Lowe-Demi Moore film brought in a robust $28.5 million.
About Last Night is yet another win for Hart, 34, who is parlaying his success as a stand-up comedian into a serious film career. In January, his buddy-cop comedy Ride Along had the biggest opening of the month, and the film has since gone on to collect $117.4 million. A sequel to Ride Along is already in the works, and Hart has two other comedies set to roll out within the next year.
"You can't find an actor in Hollywood who works harder than Kevin," said Rory Bruer, distribution president for Sony Pictures, whose Screen Gems label produced Hart's new movie for $13 million. "He's a nice guy — the kind you want to hang and have a beer with — and I think people get that. There's a lot of love out there for him right now."
Love — and a lot of money — was sent Lego Movie's way as well. After 11 days in release, the movie featuring characters from the famed toy brand has already grossed $143.8 million domestically, indicating that it will likely have enough stamina to rake in at least an additional $100 million before exiting theaters.
Among this past weekend's four newcomers — a batch that included two other '80s reboots, RoboCop and Endless Love, along with the Colin Farrell romance Winter's Tale — About Last Night was the clear winner. Hart plays an eccentric bachelor who isn't ready to settle down, unlike his best friend (Michael Ealy), who quickly moves in with a new girlfriend (Joy Bryant). Of the weekend's debuts, the film earned the best critical reviews by far, notching a 77 percent fresh rating on Rotten Tomatoes.
Those who saw the film over the weekend liked it, assigning it an average grade of A-minus, according to market research firm CinemaScore.
Meanwhile, RoboCop, a new spin on the popular 1987 flick, came in third with $25.6 million — a somewhat disappointing start, given that it cost so much more to produce than its rivals. After pumping $120 million into it, Sony's Columbia Pictures and MGM had high hopes for the Jose Padilha-directed remake. Nearly three decades ago, the original version grossed $53 million — a massive sum for the time — instantly becoming a sci-fi classic.
But the remake, which does not boast a widely recognizable face in leading man Joel Kinnaman, may end up grossing little more than the original. In an effort to spread positive buzz about the new RoboCop before a crowded box-office weekend, Sony decided to open the film Wednesday. But during its first six days in theaters, the movie sold $30.5 million worth of tickets — meaning word of mouth will need to be exceptionally strong if the pricey film is to become a hit in the U.S. and Canada.
Abroad, at least, moviegoers are responding more positively to RoboCop. The film has expanded to 75 foreign countries and has now grossed a total of $69.9 million. So far, the movie is performing best in Britain, Russia and Malaysia, where it has grossed $5.3 million and been No. 1 for three consecutive weeks.
RoboCop marks the first leading role for Swedish actor Kinnaman, best known for his part in AMC's The Killing. In the film, set in 2028, Kinnaman plays a Detroit cop who is rebuilt as a machine by a possibly nefarious corporation.
Endless Love, a fresh take on Franco Zeffirelli's 1981 version starring Brooke Shields, opened with a so-so $15.1 million. The movie, which follows a young couple being kept apart by disapproving parents, was overwhelmingly popular with young females this past weekend.
About 76 percent of the Endless Love crowd was younger than 25, and that audience liked what it saw, giving the film an average grade of A-minus.
Though the romance didn't get off to a particularly impressive start, it didn't cost distributor Universal Pictures much to make, either. The studio financed it for $20 million.
The only new movie that wasn't a remake, the time-travel fantasy Winter's Tale, was the least popular Valentine's Day option, flopping with a dismal $8.1 million.
"It was just a miss, unfortunately," acknowledged Jeff Goldstein, Warner Bros.' executive vice president of domestic distribution.
Based on Mark Helprin's 1983 novel, Winter's Tale was the directorial debut for Akiva Goldsman, a well-known producer and screenwriter who has worked on such hits as Hancock and A Beautiful Mind. The supernatural-tinged story stars Farrell as a time-traveling thief who goes to extreme lengths in an attempt to save his dying soul mate.
Winter's Tale, financed by Warner Bros., RatPac-Dune Entertainment and Village Roadshow for $35 million, is the latest misfire for Farrell in the last five years. The actor, 37, has appeared in high-profile box-office flops including "Total Recall" and "Fright Night."
"In fairness," Goldstein added, "it's not just him. There was just something about this movie that didn't work. We tried hard to hit an audience that wasn't interested."
Photo: Bricknave via Flickr