Let's Not Kill Our Heroes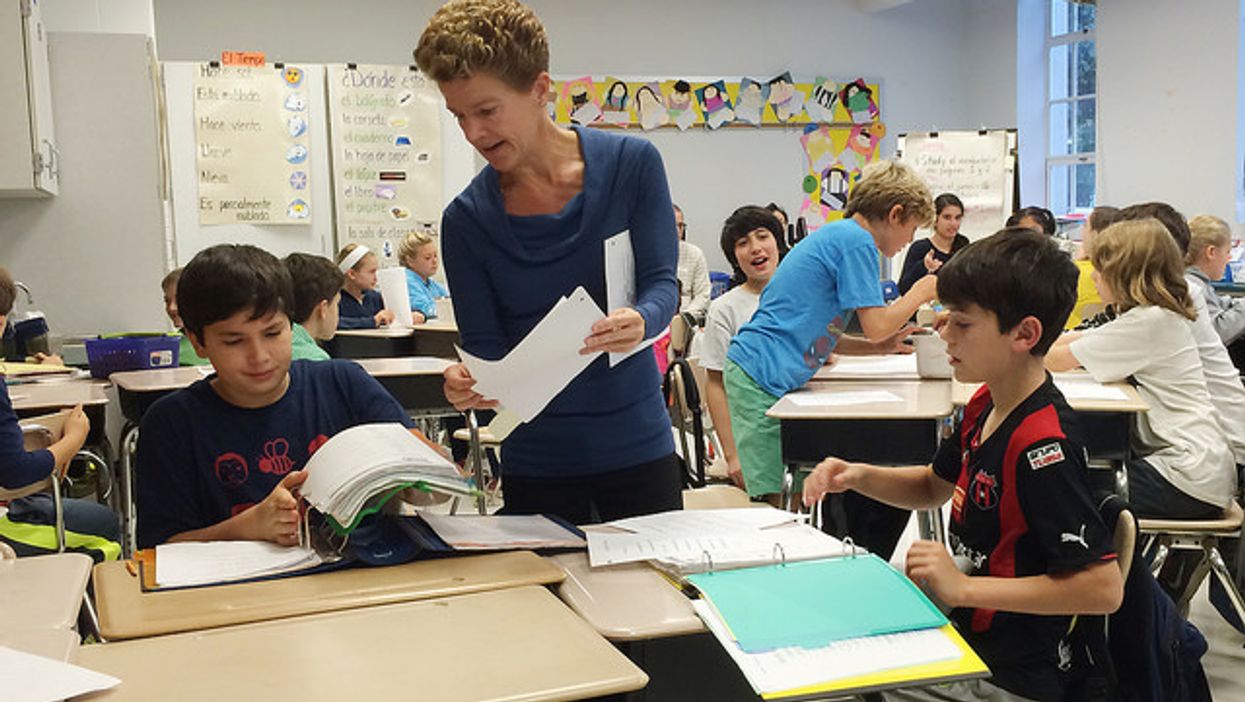 Among the lessons taught by the pandemic is to value the people who make life possible in this country. They are hospital employees, ambulance drivers, cops and firefighters, of course, but also delivery workers, grocery clerks, utility workers, mail carriers and a panoply of others who confronted danger every day for months and still do. Most of us didn't notice how routinely they were overlooked, underpaid, dismissed and even disparaged until they helped us survive a lockdown.
Millions of parents have lately discovered, if they didn't already know, that teachers are among the most undervalued professionals in America. Trying to wrangle children at home every day, let alone induce them to learn, has schooled anyone who might have felt that our educators make more money than they deserve. So if we've discovered how essential these workers truly are, shouldn't we treat them as we would hope to be treated ourselves? And if we're committed to redressing fundamental inequities, shouldn't we start now — not wait until some distant day when the crisis is over?
---
For teachers these questions are especially urgent, as the nation ponders when and how to reopen its shuttered schools. Nobody appears to have figured out how to safely resume education as the pandemic continues and even worsens across the country. And at the federal level, nobody is even trying to figure it out. Instead of providing sufficient funds for safe reopening, President Donald Trump threatens to withdraw money from systems that don't open on his schedule. Lethally ignorant, the president is trying to intimidate not only school administrators but also the Centers for Disease Control and Prevention, whose guidance on coronavirus safety he considers "too tough."
Fortunately, Trump's bluster is entirely without force. School budgets depend on state and local funding, and he can't deprive districts of the federal money they receive without congressional agreement. It's just more of the meaningless dung he flings around.
Dismissing Trump doesn't solve the enormous problem confronting school systems, parents, teachers and local political leaders, however. Children who return to school on staggered schedules — two days on, three days off — will still leave families struggling, and expose caregivers as well as teachers. While younger kids seem much less likely to suffer or transmit the virus, the risk to school staff remains high, particularly in old buildings with poor ventilation. But prolonged absence from classrooms is bad for children, especially those in low-income and minority communities.
In some districts, parents will be allowed to choose whether to send their kids back to school or keep them home for distance learning — an approach that could maximize chances for proper distancing and apportion classroom time to those children who need it most. That may be the best among many poor choices. Or it may not.
What remains absolutely clear is that dispatching vulnerable human beings to classrooms without adequate protection would be immoral and ultimately destructive. In New York City, at least 30 teachers and more than 40 other school personnel died during the first weeks of the pandemic, before schools were finally shut down. No doubt the virus killed hundreds more in other cities and towns. It's wrong to sacrifice the lives of those most dedicated to the children's future.
Notwithstanding the danger, teachers remain keen to work. They said so overwhelmingly in a poll released this week by the American Federation of Teachers. A nationwide survey of nearly 1,200 educators conducted by Hart Research Associates in June found 76 percent would be "comfortable going back to school if key safety precautions are met." Those precautions include "physical distancing, adequate ventilation and cleaning ... face coverings and other personal protective equipment." To build them into the nation's school systems will cost tens of billions of dollars that municipalities on the verge of bankruptcy cannot finance.
Neither the White House nor the Senate Republicans show any sign of providing for such basic needs, although they insist that schools reopen in September. Indeed, those worthies have so far done nothing whatsoever to address the dire fiscal condition of cities and states. We've come to expect such inept governance from Trump and his congressional enablers, but the consequences will be endured by teachers and all the essential workers we claim to appreciate.
Are we sincere when we proclaim that teachers are heroes? They aren't demanding anything more than what they need. And they shouldn't have to die to prove their valor.
To find out more about Joe Conason and read features by other Creators Syndicate writers and cartoonists, visit the Creators Syndicate website at www.creators.com.