Liberia 'To Shoot' People Crossing Border Closed To Halt Ebola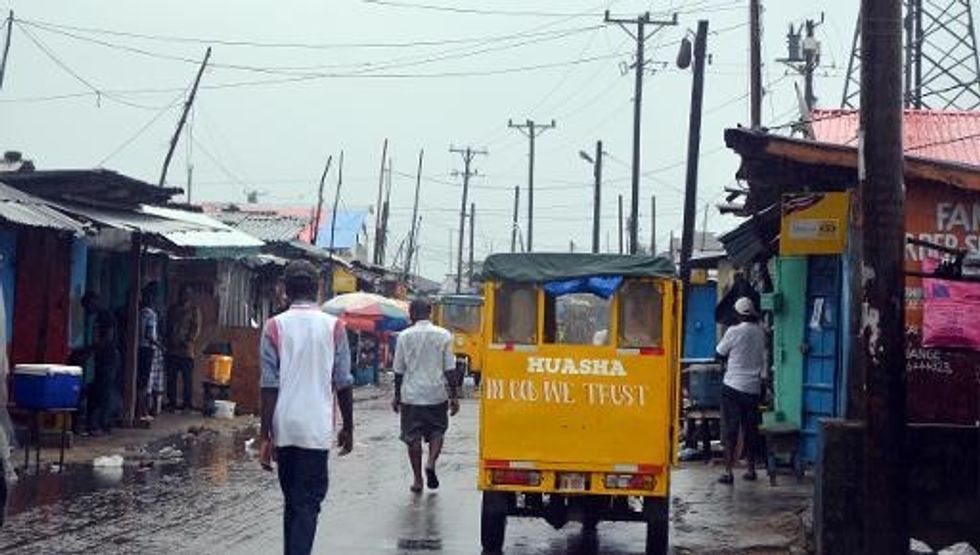 dpa
MONROVIA — Liberia's armed forces were given orders to shoot people trying to illegally cross the border from neighboring Sierra Leone, which was closed to stem the spread of Ebola, local newspaper Daily Observer reported Monday.
Soldiers stationed in Bomi and Grand Cape Mount counties, which border Sierra Leone, were to "shoot on sight" any person trying to cross the border, said deputy chief of staff, Colonel Eric Dennis.
The order comes after border officials reported people continued to cross the porous border illegally.
Grand Cape Mount county had 35 known "illegal entry points," according to immigration commander Colonel Samuel Mulbah.
Illegal crossings were a major health threat, said Mulbah, "because we don't know the health status of those who cross at night."
Liberia closed its borders with Sierra Leone weeks ago in an attempt to contain the Ebola outbreak, which killed more than 1,100 people in West Africa.
The announcement came after residents of a slum near the capital broke into an isolation centre and freed up to 30 Ebola patients, local newspaper Front Page Africa reported.
"As I speak the police station is deserted. There is no security now in West Point," resident Moses Teah was quoted as saying.
The break-in to protest poor conditions at Ebola quarantine centers has raised fears that the deadly virus will spread in the slum.
"I saw sick people being taken out of the Ebola Centre. Some took them home to care for them," said Teah.
Other residents, who reportedly continue to deny the existence of Ebola, looted the quarantine center, stealing patients' mattresses, blood-stained bedding, cooking utensils, and medication, according to media reports.
Some Liberians believe the Ebola outbreak was a ploy by government to secure foreign aid, the Daily Observer reported.
Liberians also criticize government for not providing sufficient services to Ebola patients, including health care, food, and safe burials.
The World Health Organization (WHO) has said that a "massive scaling up of the international response" is necessary to get the outbreak under control.
By August 15, 2,127 cases and 1,145 deaths were reported from Guinea, Liberia, Nigeria, and Sierra Leone.
In Liberia, there were 786 suspected and confirmed cases, according to the WHO, of which 413 people died.
The current outbreak is caused by the most lethal strain in the family of Ebola viruses. Ebola causes massive hemorrhages and has a fatality rate of up to 90 percent. It is transmitted through contact with blood and other body fluids.
AFP Photo/Zoom Dosso
Interested in world news? Sign up for our daily email newsletter!