Libyans Hold Protests Against Lack Of Security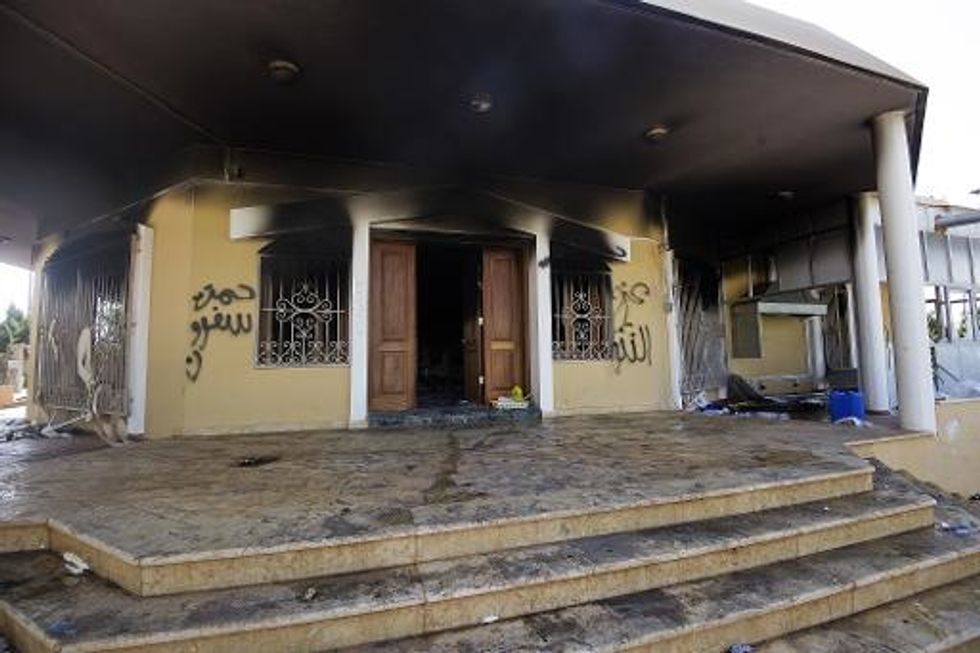 TRIPOLI, Libya — Thousands of Libyans Friday took to the streets in several areas of the country, protesting a lack of security.
Protesters gathered outside the Mosque of al-Shohada (Martyrs) in the center of the capital of Tripoli, accusing the National Congress, the country's highest authority and the interim government of failing to maintain security.
Libya has been hit by attacks on government buildings and security personnel since an armed revolt toppled dictator Moammar Gadhafi in 2011.
Protests also were staged in the volatile city of Benghazi in eastern Libya, which Thursday started a civil disobedience campaign against security deterioration.
"We give the National Congress and the interim government one week to take serious steps to re-establish security in the city or we will withhold all revenues from state institutions and channel them into boosting security," head of Benghazi's local council Mahmoud Burziza told reporters Friday.
Benghazi, the birthplace of the anti-Gadhafi uprising, has seen frequent attacks by armed groups on Libyan government officials and foreign interests.
In 2012, the U.S. ambassador and three Americans were killed in an attack on the U.S. consulate in Benghazi.
The North African country's post-revolutionary rulers have been struggling to assert their authority, given the proliferation of weapons and militias since the ouster and killing of Gaddafi in October 2011.
AFP Photo/Gianluigi Guercia