Like Past Outreach Efforts, 'Burning Glass' Is Doomed To Failure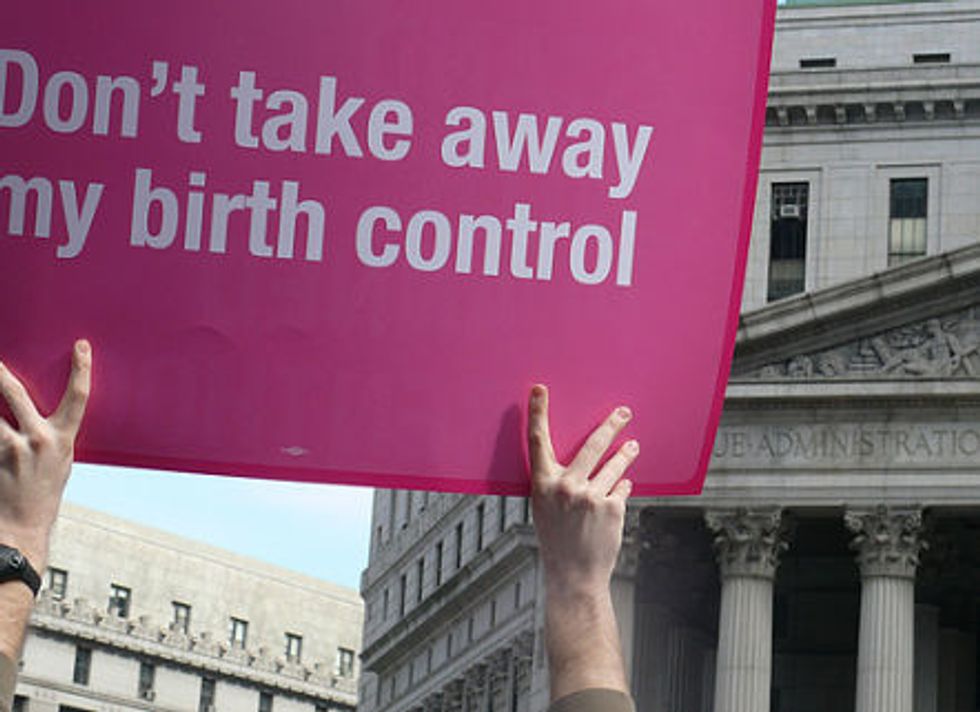 Just days after Republican Ken Cuccinelli discovered that running as the transvaginal ultrasound candidate may have been a mistake in increasingly blue Virginia, three Republican women are launching a new effort to solve the GOP's serious problem with female voters.
The Republican Party's outreach to women — to the degree that it reaches out at all — has clearly not been working. Poll after poll shows that women favor the Democratic Party over the Republicans, and recent elections have confirmed it. President Obama topped Mitt Romney by 9 percent among women in 2012, and Terry McAuliffe beat Cuccinelli by an identical amount in Virginia in 2013. Among unmarried women, the gender gap is even more severe.
As Jonathan Martin reports in the New York Times, Republican consultants Katie Packer Gage, Ashley O'Connor and Christine Matthews hope to reverse the trend by launching a group called Burning Glass Consulting.
"We want to get smarter about how we communicate the Republican message specifically to women," Gage told the Times. "Certainly there are challenges with other demographic groups, but women represent 53 percent of the electorate."
According to the report, "The three strategists will undertake public opinion research, TV ads and general consulting for Republican candidates about how to better reach that majority."
If this sounds familiar, it's because the Republican Party has been down this road before. Just eight months ago, the Republican National Committee itself declared its intention to "stop talking to itself," and improve outreach to minorities, the working class, and the same women that Burning Glass intends to target today.
"Instead of driving around in circles on an ideological cul-de-sac, we need a party whose brand of conservatism invites and inspires new people to visit us," the Republican consultants who wrote the report optimistically suggested.
The suggestion didn't take. On the contrary, Republicans have managed to move even further out of the mainstream — at a grave cost to their already tattered reputation.
Ultimately, Burning Glass Consultants will encounter the same problem the RNC did. Sure, a more moderate tone couldn't hurt the Republican Party's efforts to win over women — it may even help them on the margins. But there is no message fix that could paper over the fact that elected Republicans are devoting their efforts to shuttering women's health clinics, restricting access to contraception, and trashing the Affordable Care Act's maternity coverage, among a long, long list of other policies that are genuinely hostile to women.
Yes, the Republican Party would benefit if far-right candidates like Richard Mourdock would stop telling women that they can't undergo an abortion after being raped, because "God intended" for them to be attacked. But the GOP would be even better off if that wasn't the party's official platform.
Burning Glass' effort to attract female voters is surely well intentioned. But as Republicans are finding out in their unsuccessful push to attract Hispanic voters, actions speak louder than words.
Photo: WeNews via Flickr