Lin Excited To Join Lakers
@AFP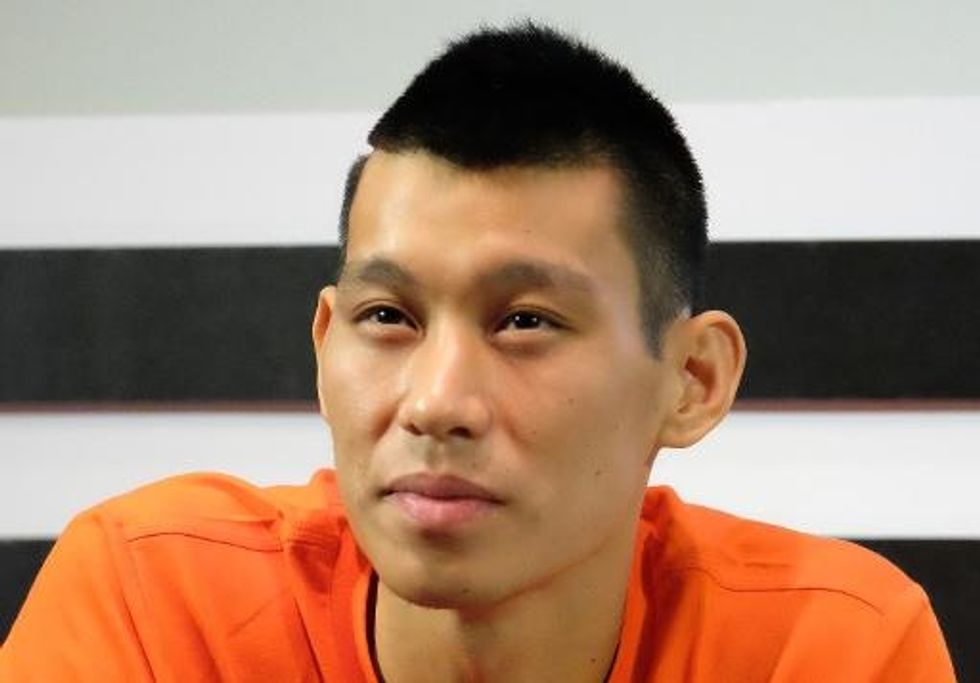 Los Angeles (AFP) — Jeremy Lin said Thursday he's looking to establish himself with the Los Angeles Lakers, but he won't be trying to recreate "Linsanity" on the West Coast.
The point guard whose unexpected 2012 heroics for the New York Knicks made him a global phenomenon, was traded to Los Angeles by the Houston Rockets earlier this month and was introduced by his new team on Thursday.
"I'm not trying to relive that banner season," Lin said of his breakout campaign with the Knicks, when he became the first player in NBA history to score at least 20 points and contribute seven assists in his first five starts, twice making the cover of Sports Illustrated magazine while being named among Time magazine's 100 Most Influential People with his rags-to-riches tale.
"I think that's been a big weight off my shoulders and I think that's very important for me as a player," Lin said.
"I'm not trying to recreate a 'Linsanity.' I'm not trying to be that phenomenon that happened in New York. I think I just want to be myself more than ever," added Lin, who is also the first Chinese-American to play in the NBA with a grandmother in China and parents from Taiwan.
Last season Lin averaged a career best 44.6 percent shooting from the field and limited his turnovers to an average of 2.5 a game, but he still lost his starting spot in Houston to Patrick Beverley.
The 25-year-old could find himself in a starting role in Los Angeles, with 40-year-old Steve Nash's status still uncertain.
Nash played just 15 games last season because of persistent nerve irritation affecting his back and hamstrings.
The only other point guard on the Lakers' roster is second-round draft pick Jordan Clarkson.
"If you asked me, or I think if you asked any player, I think they'll believe that they're capable of starting," Lin said. "But I think if there's anything I've learned from this past year, it's really not that much about who starts. I think it's more about who finishes and how you play with the time that you're given."
Mostly, Lin said, he wants to continue to improve as a player as he believes he did in Houston, and help the Lakers bounce back from their disappointing 2012-13 campaign.
AFP Photo/Sam Yeh
Interested in sports news? Sign up for our daily email newsletter!