Lindsey Graham's New Video: 'How To Destroy Your Cell Phone'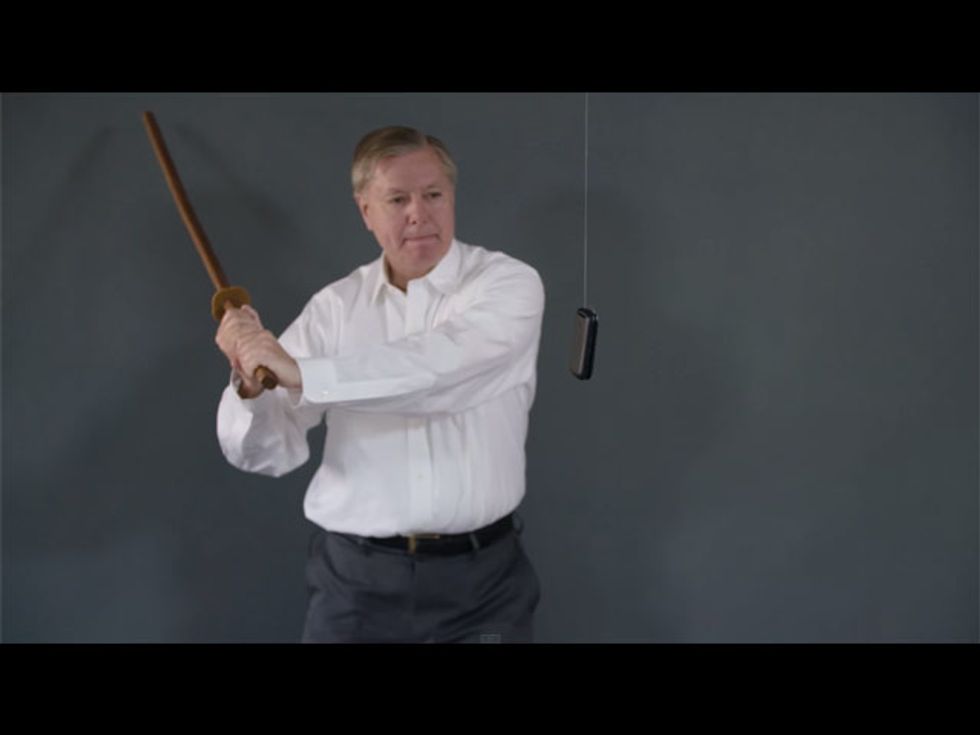 Senator Lindsey Graham (R-SC) is responding with good humor — and maybe seizing a political opportunity — after Donald Trump publicly gave out Graham's phone number Tuesday.
Graham recorded a video with the conservative news site Independent Journal Review, in which the technologically old-school senator destroys his classic flip phones in a variety of ways: fire, a meat cleaver, a blender, a golf club, a cinderblock, dropping one from the top of a building — and most dramatically, with a wooden practice samurai sword.
"Or if all else fails, you can always give your number to The Donald," he says, before pitching a phone fastball. "This is for all the veterans."
Graham promoted the video on Twitter, as well:
Of course, this is the most exposure Graham has gotten in weeks. So if he somehow can leverage the new media attention and get his poll numbers high enough to make it into the first major debate, he would owe it all to Donald Trump — and The Donald would never let him forget it.