Luntz Focus Group Focuses On Sanders After Fox's Democratic Town Hall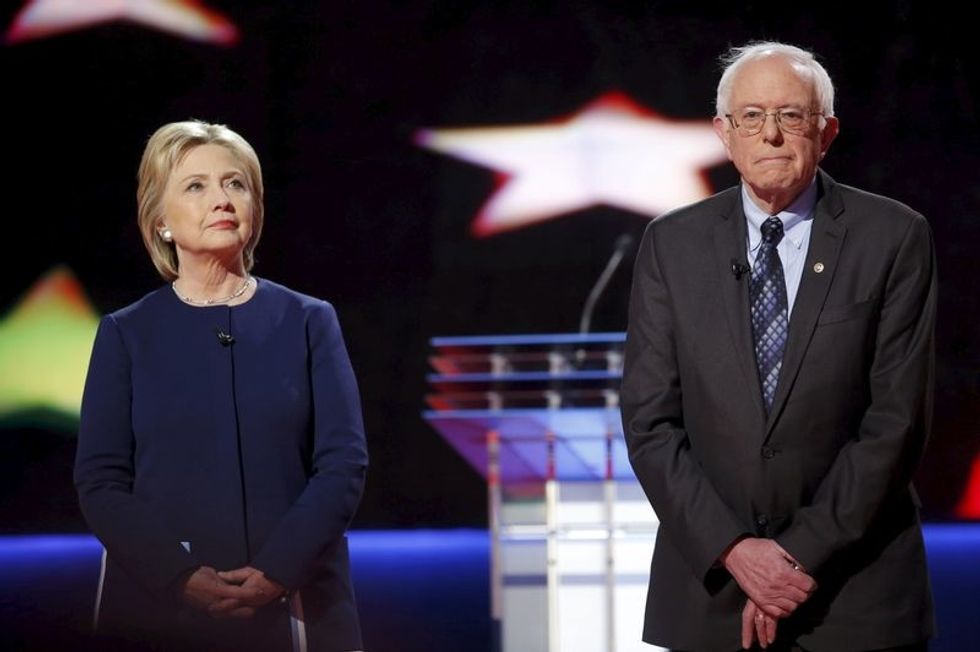 Following yesterday's Fox News Democratic Town Hall, Republican pollster Frank Luntz gathered a group of Michigan Democrats to give their feedback on the two candidates, Bernie Sanders and Hillary Clinton. It's weird enough that the Republican establishment has been rooting for Sanders in the 2016 nomination race, but the candidate answers Luntz highlighted may be further evidence of a bias towards the Vermont senator.
Broadcast as a short segment on The Kelly File, supporters of both Clinton and Sanders gave well reasoned answers for supporting the candidates. But the focus was clearly on Sanders from the start. The segment gave time for just a single reaction from both of the candidates, on one issue each. The focus group first watched Sanders's response on universal healthcare.
"I believe that healthcare is a right of all people. I believe that there is something wrong when we're spending…" said Sanders, before being cut off by Baier.
"Excuse me, where did that right come from, in your mind?" said Baier.
"From being a human being," Sanders replied bluntly.
The response was well received by the focus group. "Bernie has got the human touch," said one female attendee. "As much as I want to believe Hillary, every time she speaks, it's like 'Yes, Hillary, you're qualified,' but you're also lacking that empathy that Bernie followers feel when he speaks."
In Clinton's case, the focus group — surprise — was prompted to discuss her ongoing email scandal, a campaign led for months by Fox News and the Republican Party. Being Democratic voters, none of them were interested in pursuing what has been solely a Republican obsession.
The segment included positive reactions to Clinton's campaign as well — respondents appreciated Clinton's willingness to work and compromise with Republicans and the level-headedness of her platform.
But given the sole focus of her performance was the email scandal, it revealed the right's obsession with preventing her from getting the Democratic nomination, yet again.