MAGA Conspirators Swamp Election Offices With Bogus Record Requests
@Rebekah_Sager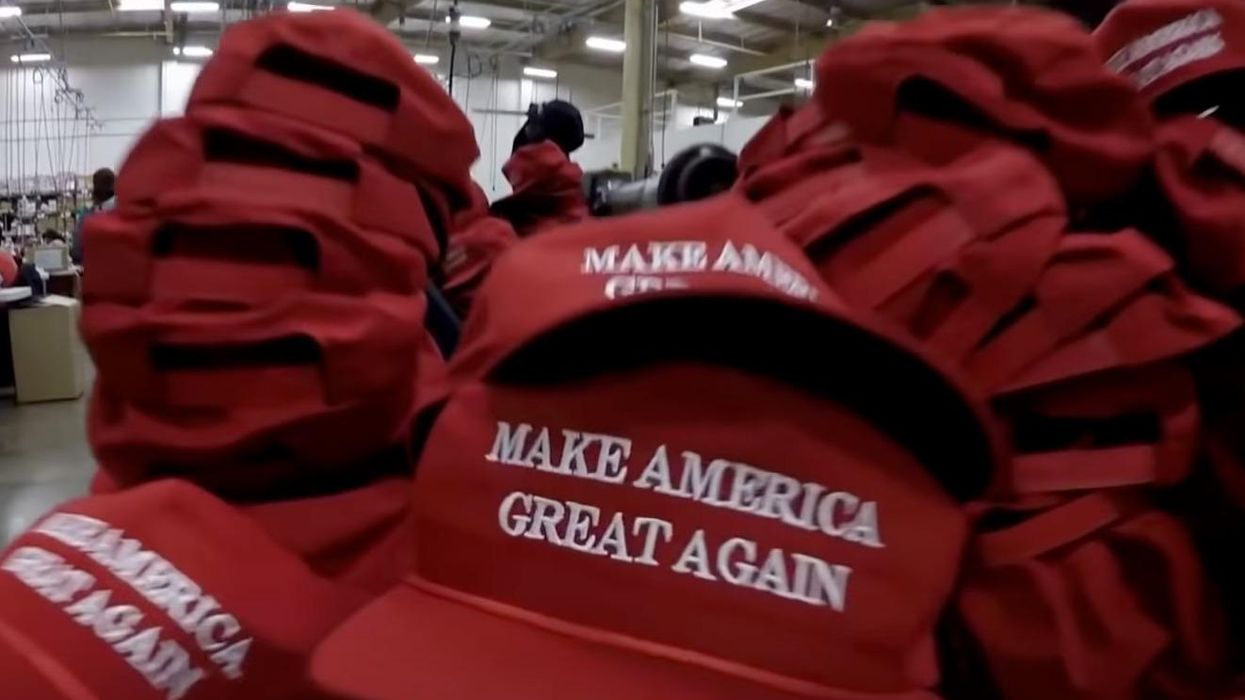 Youtube Screenshot
Incited by MAGA conspiracy theorists like MyPillow founder Mike Lindell, Trump supporters are flooding elections offices nationwide with records requests from the 2020 presidential election—an election they lost handily according to all lawsuits and disputes but refuse to believe was fair and democratically won by President Joe Biden.
According to reporting from The Washington Post, dozens of states and a slew of counties across the country are being overwhelmed with what appear to be duplicate requests for "cast vote records," as they're called by Lindell.
In text exchanges with the Post, Carol Snow, a MAGA activist from Burke County, North Carolina, writes: "We believe those who have nothing to hide, hide nothing. ... Their lack of transparency causes distrust of the electronic voting systems we are required to use to cast our ballots."
As the Post reports, it seems as though the tsunami of requests started after a livestream from Lindell in mid-August, which was then pushed into wider viewership on Steve Bannon's podcast. The profusion of public records requests, a tool used by journalists and the public, has effectively inundated offices—and that's exactly the point.
The timing comes just weeks before early voting in October as election offices prepare to mail out ballots and decide on polling places. Claire Woodall-Vogg, the executive director of the Milwaukee Election Commission, tells the Post, "When you are asking for every single document under the sun, it becomes difficult for us to do our job."
In Nevada County, California, clerk-recorder and registrar of voters Natalie Adona tells SFGATE that her office has been flooded with records requests for nearly two years, but in the last week, it's been outrageous for her as well as offices around the state.
Shasta County Clerk Cathy Darling Allen says that most of the requests have similar wording, repeating the bogus allegations that the Dominion voting machines were somehow taken over by nefarious people or groups.
"I have staff requesting extensions and researching how to obtain the reports requested from our Dominion voting system," Allen told SFGATE. "This cannot continue."
According to Maine Public, election officials in the state report that one of the requests "closely mirrors language" used by Terpsichore "Tore" Maras-Lindeman. Maras-Lindeman was Sidney Powell's "secret intelligence contractor" in the failed bid to have SCOTUS overturn the 2020 election, as well as a podcaster and mouthpiece for QAnon conspiracies.
Lindell recently boasted of donating at least $800,000 toward the legal defense of a "MAGA-supporting Mesa County, Colorado, elections clerk who, along with her deputy, Belinda Knisley, was recently indicted on charges connected to breaching election security, allowing the Dominion voting machines under their care be tampered with by a third party," Daily Kos Walter Einenkel writes.
Election records are normally kept for 22 months, the Post reports, and Lindell has been desperate to retrieve as many of the records as possible before the Labor Day deadline.
"These machine companies have played out the clock, so to speak. ... But people can request them, and then obviously we can preserve them," Lindell said.
Matt Crain, who leads the Colorado County Clerks Association, tells the Post the effort from Lindell to encourage the bombardment of election offices is absolutely intentional.
"The only way to look at it is as a denial-of-service attack on local government. ... The irony is, if Lindell wanted the cast vote records, he could have just put in a request to get them. They don't do that. They put out this call to action for people to do it, and they know it's going to inundate these offices, especially medium and small offices who are understaffed and overwhelmed already. They know exactly what they're doing."
Lindell was recently referred to as "white" Mike Lindell by Vincent James, a white nationalist and conspiracy theorist. James gave a shoutout to Lindell on this DailyVeracity.com livestream, for selling pillows with a discount via a coupon code.
Reprinted with permission from Daily Kos.