Mainstream News Outlets Spread Speculation About Bidens While Trumps Escape Scrutiny
@zpleat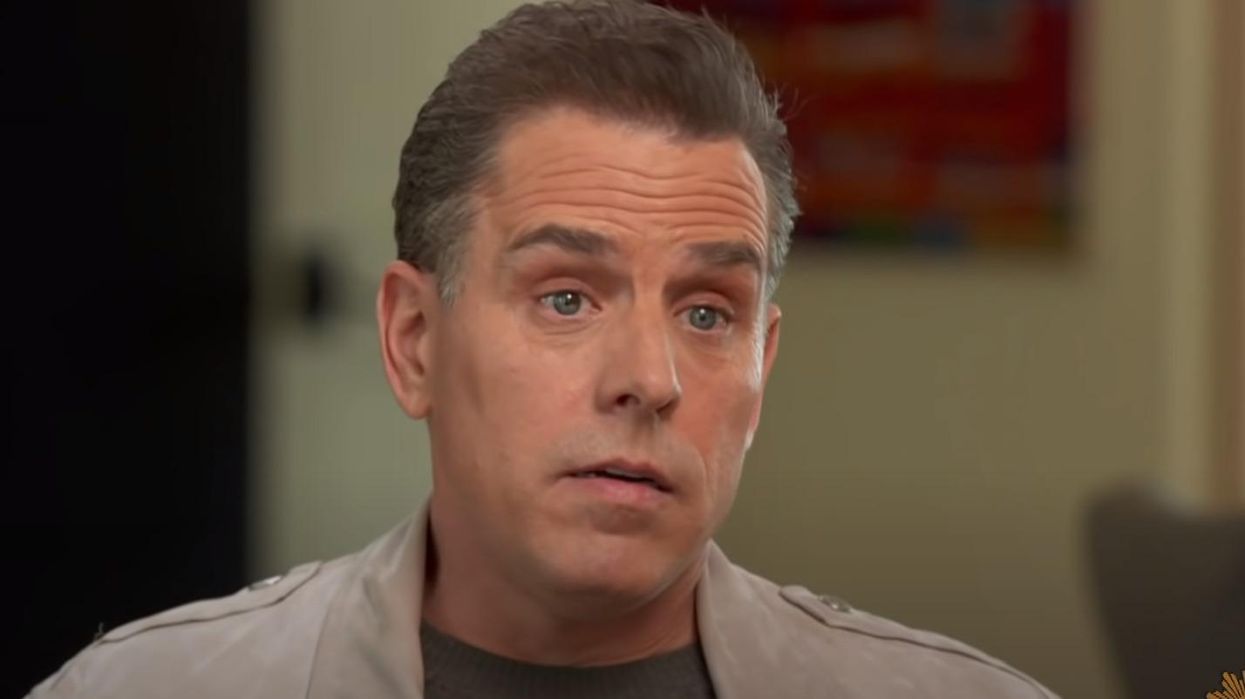 Youtube Screenshot
Last week, members of Republican House leadership announced plans for bogus show-trial investigations targeting President Joe Biden's son Hunter, focusing on private business deals that have already been exhaustively covered and where a previous GOP-led investigation found no wrongdoing by Joe Biden. Several major news organizations took the bait and published mostly credulous stories about the upcoming GOP witch hunt, while failing to mention the obvious parallels between the Republican accusations targeting the Biden family and the plethora of shady international business deals by former President Donald Trump and his family.

During Trump's first run for president in the 2016 election, news organizations reported on Trump's various Middle Eastern business deals while he questioned Middle Eastern state donations to the Clinton Foundation; Trump had sought investment partnerships with former Libyan dictator Moammar Gadhafi's government, and he reportedly had a business relationship with an apparent money-laundering operation associated with the Iranian Revolutionary Guard Corps, which the Trump administration would later designate as a foreign terrorist organization. Trump had even sought a deal during his presidential run with Russian dictator Vladimir Putin to build a Trump Tower in Moscow.
During Trump's presidency, his daughter Ivanka — who worked as a senior adviser in the Trump White House at the time — received multiple new trademarks in China worth millions of dollars days before her father "vowed to find a way" to save a Chinese telecommunications company from bankruptcy.
This pattern of suspicious business entanglements with hostile and corrupt foreign governments continued after the Trump administration.
In mid-2021, the Saudi Arabian government invested $2 billion into Trump son-in-law Jared Kushner's new private equity firm. Kushner had also previously worked as a senior adviser in Trump's White House and used his government position to build a relationship with Saudi Crown Prince Mohammed bin Salman. Reporting on the deal revealed that politics played a major role in the investment, with the crown prince overriding Saudi analysts who opposed the investment in Kushner's unproven business. In what's not likely to be a coincidence,
Trump had earlier bragged that he had "saved his [Crown Prince Mohammed's] ass" and made Congress "leave him alone" after the Saudi government's gruesome 2018 assassination of Washington Post columnist Jamal Khashoggi. (This past June, the House Committee on Oversight and Reform announced an investigation into whether Kushner used his government position to secure the investment.) In 2022, Trump made a deal with the Saudi-funded LIV Golf tour to host several events at his golf courses. Most recently, as Trump was launching his 2024 presidential campaign, he signed a real estate deal to build Trump-branded buildings in partnership with the government of Oman.
Incredibly, none of these actual Trump family business scandals were mentioned in multiple articles from major news organizations covering the GOP's planned investigation of Hunter Biden, even though the parallel is obvious. Instead, these outlets ran mostly credulous stories centering the Republicans' specious narratives that Hunter Biden's business deals are worthy of yet more congressional investigation:
Reprinted with permission from Media Matters.