Major Donors Turning Away From GOP Over Guns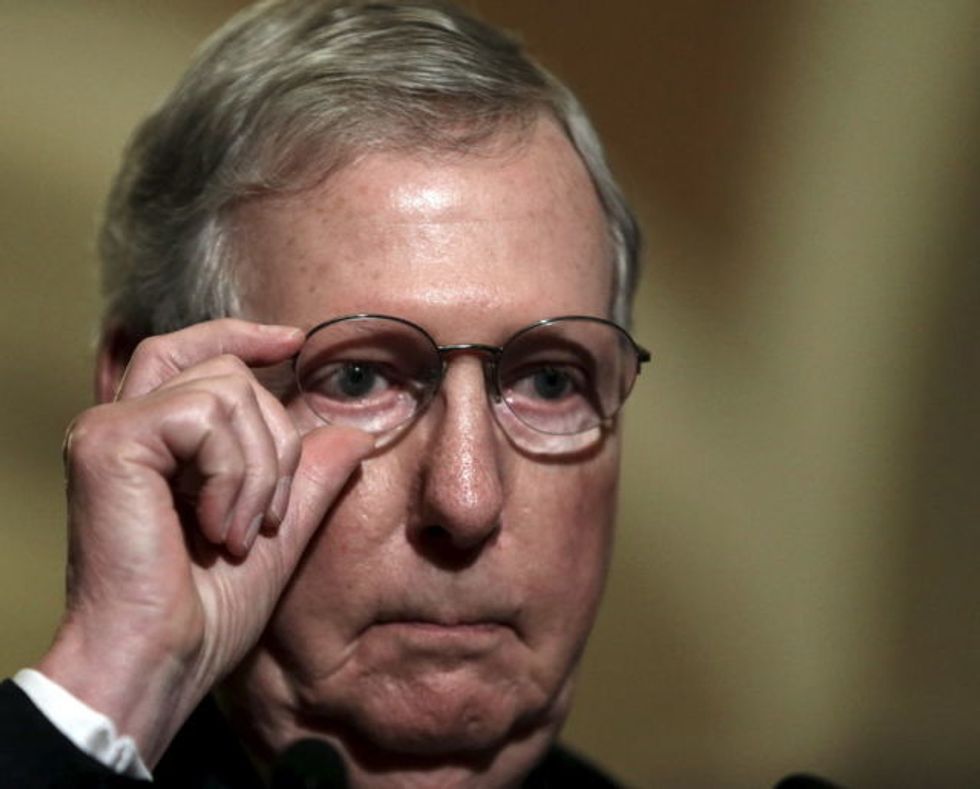 Reprinted with permission from Shareblue.com
Even in the wake of tragedy upon tragedy, Republicans have governed under the thumb of the NRA. But more funders are joining mega-donor Al Hoffman Jr. to demand action on gun safety. Consequently, the GOP may finally realize the need to make a change.
Days after the mass shooting at a high school in Florida, Hoffman made his stance clear to the party.
"I will not write another check unless they all support a ban on assault weapons," Hoffman wrote to GOP leaders. "Enough is enough!"
Hoffman isn't just a donor; he previously served as the National Finance Chairman for the Republican National Committee.
And he warned that he would "email every single donor I know in the Republican Party and try to get them on board." Two days later, he reiterated that mission. "There's a movement coming," Hoffman declared.
And he has made good on that declaration.
Hoffman officially launched his group, Americans for Gun Safety Now, on Saturday. Notably, it was the same day massive crowds turned out for March for Our Lives across the country.
The group has 21 supporters, including Republican congressmen Carlos Curbelo and Brian Mast and former Director of National Intelligence Dennis Blair. The list also includes many other major donors like Hoffman.
These supporters have given hundreds of thousands of dollars to Republican candidates this election cycle. And Hoffman plans to use this influence to lobby party leaders like House Speaker Paul Ryan and Senate Majority Leader Mitch McConnell.
"The federal government better pass legislation … and get it done now, before November," Hoffman told TIME Magazine. "If they don't do this, my guess is that they will lose big in November."
Because he isn't letting inertia of some congressional Republicans stop him.
"We're in deep limbo with a number of congressmen and Senators right now, but we've got to kick them in the butt and get it going on this," Hoffman said. He added that he would "encourage [donors] not to give money to these candidates that will not endorse this plan."
The massacre in Parkland was the 18th school shooting of the year at the time. And it's the third-deadliest in modern U.S. history.
Yet even faced with those horrifying statistics, and the pleas of survivors, Republicans have largely remained unmoved.
Children begging for their lives ought to be enough for the GOP to join Americans in abandoning the NRA.
If Republicans are immune to such cries, perhaps rapidly emptying campaign bank accounts will ring loud and clear.