Major Media Parroted Trump Doctor's Misleading Claims
@zpleat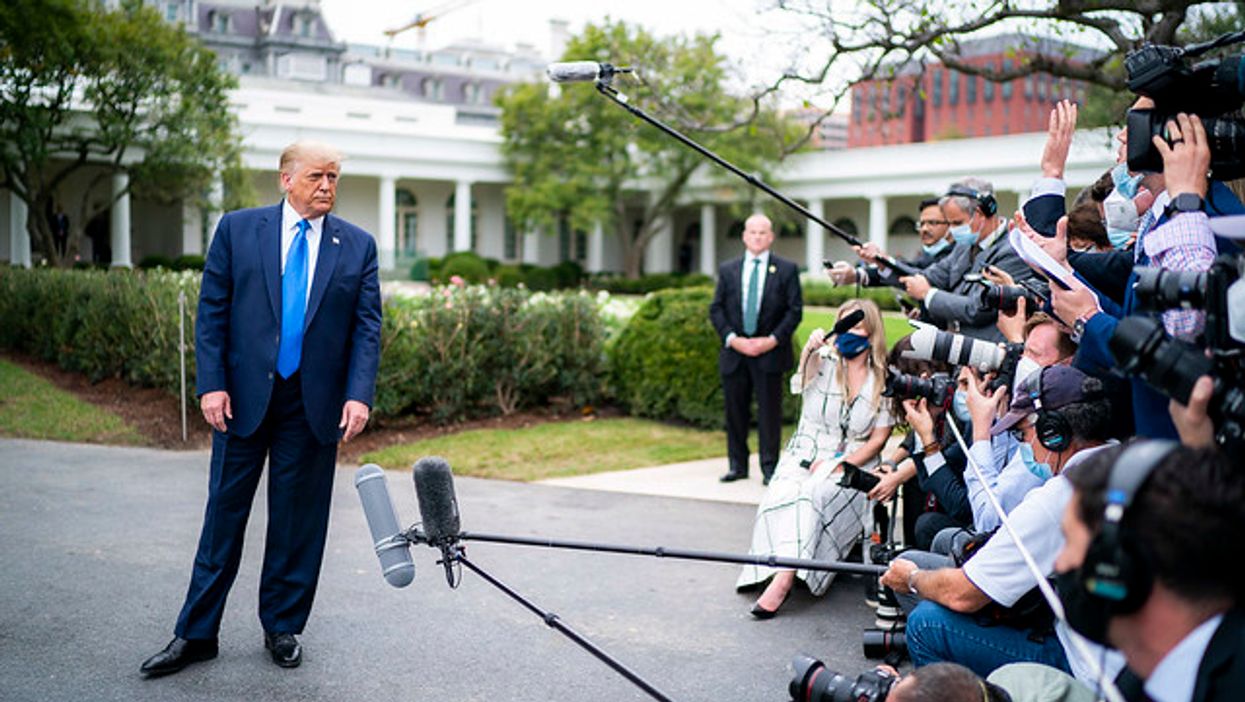 Official White House Photo by Tia Dufour
Reprinted with permission from MediaMatters
The administration and the medical team of President Donald Trump have offered misleading and contradictory information about his health since he announced early Friday morning that he had tested positive for the coronavirus. But on Sunday, many major news organizations took at face value and highlighted their claims that Trump may be discharged from the Walter Reed medical center on Monday.
On Saturday, Trump's doctors made confusing statements about the timeline of his coronavirus diagnosis and treatment, and a memo from the White House aimed at clarifying these statements itself contained errors and inconsistencies. Trump's physician Dr. Sean Conley had also been cagey about whether Trump had been given oxygen as part of his treatment. White House chief of staff Mark Meadows has also issued contradictory statements to reporters, at first expressing grave concerns about Trump's health after the Saturday press briefing by the president's doctors, but later claiming Trump "is doing very well."
---
So when Trump's doctors gave another press briefing on Sunday on his condition, news organizations should have known to be skeptical of any rosy claims. To its credit, The New York Times led off its live update about the briefing by covering Conley's remarks that his previous statements "came off that we were trying to hide something, which wasn't necessarily true" and headlining the update with concerning developments about Trump's health. Only toward the end of its report, after detailing the president's condition (his oxygen levels suddenly dropped twice and he had been put on a new medication), did the Times mention the doctors' claim that Trump "was doing better and might be discharged from the hospital and return to the White House as early as Monday." CNN and the Los Angeles Times were also appropriately skeptical of this claim.
But many other major news organizations -- on their home pages, headlines, and Twitter posts about the briefing -- focused mostly on this rosy projection:
BREAKING: Doctor says President Trump could be discharged from the hospital as soon as Monday as his condition cont… https://t.co/RqaJqN4qRs

— The Associated Press (@The Associated Press) 1601826827.0
President Trump could be discharged from Walter Reed medical center "as early as tomorrow" if his condition support… https://t.co/e5QzheRYGz

— NBC News (@NBC News) 1601826975.0
And, of course, Fox News: