Major Publishers Reject Don Jr.'s 'Defense Of Daddy' Book Proposal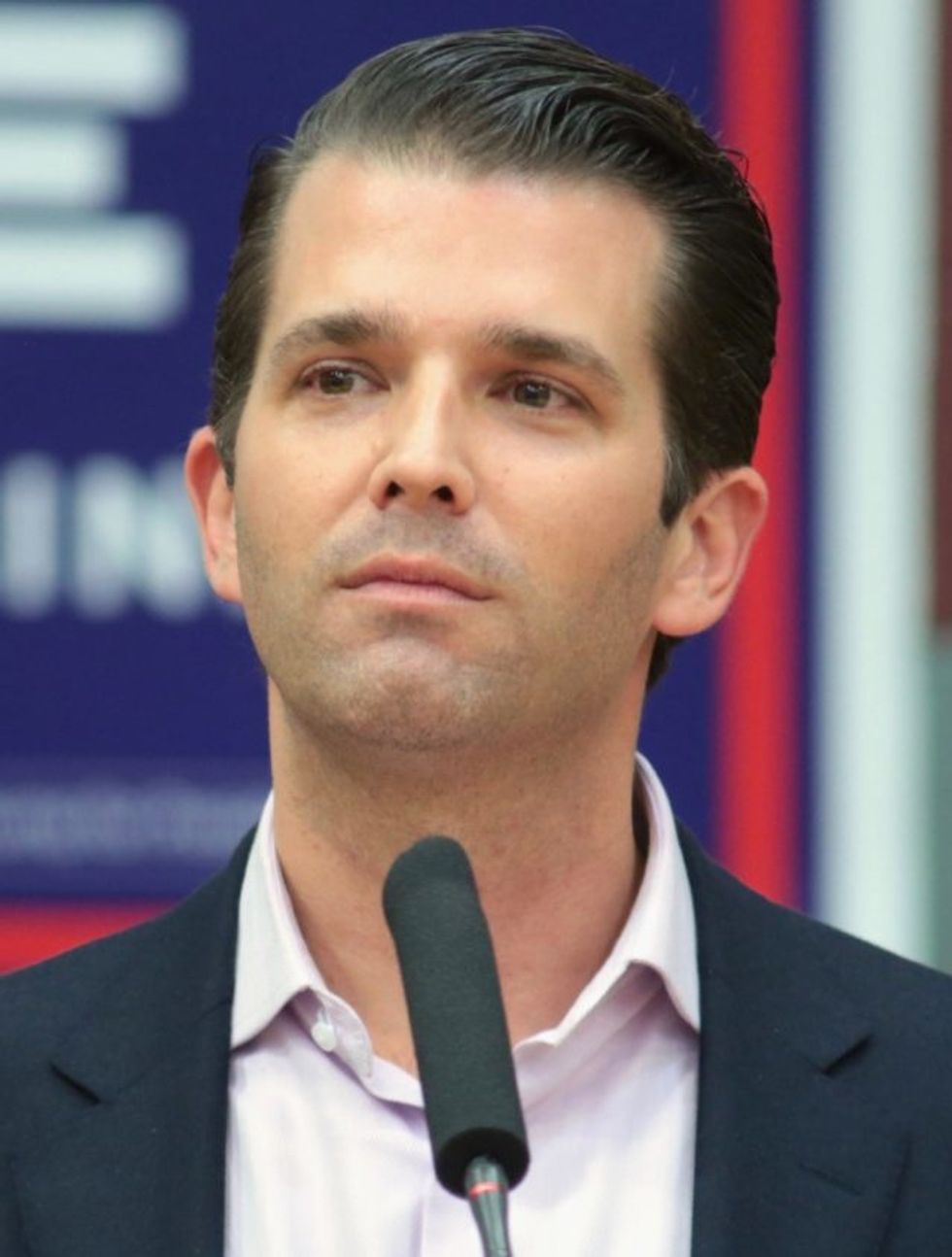 Reprinted with permission from Shareblue.com
At least two major publishing houses have rejected a book proposal from Donald Trump Jr. that attempts to profiteer from his father's presidency.
The eldest Trump son is reportedly pitching a book about his father's unpopular presidency. But according to a report from Fox Business, publishers don't want to be intertwined with Trump's son, who has been a key figure in special counsel Robert Mueller's ongoing probe.
Reporter Charlie Gasparino notes that, as a result, "at least two major publishers summarily rejected Trump Jr.'s book in recent days without even making a low-ball bid on an advance."
A source familiar with the publisher's decisions told the reporter, "There was basically no interest in a book that's basically a defense of daddy book when you're under federal investigation yourself."
Trump Jr. was one of the principal participants in the infamous Trump Tower meeting between the Trump campaign and Russian operatives offering dirt on Hillary Clinton.
He first claimed the meetings were about Russian adoptions, but emails between him and the Russians later revealed the true motivations.
Trump Jr.'s habit of lying and the possible legal jeopardy that comes it appears to be weighing heavily on the minds of book publishers.
Recently, a Democratic senator asked for Trump Jr. to return to the Senate and testify when it became clear he lied about the Trump campaign's outreach to foreign powers. Senator Chris Coons (D-CT) invoked the possibility Trump Jr. violated a law against lying to Congress, which is punishable with up to 5 years imprisonment.
There are also considerable ethical issues relating to Trump Jr.'s dealings with his father. The elder Trump chose to buck presidential tradition by refusing to divest from his company's holdings.
So, while Trump Jr. and his brother Eric are purportedly in charge of the Trump Organization, reports have shown that they continue to coordinate with their dad on business decisions.
Any business choosing to affiliate with Trump Jr. would also be financially involved with someone who has promoted absurd conspiracy theories and entertained white supremacists.
His father is having a hard time profiteering from the presidency (despite trying hard to do so), and now Trump Jr. is also encountering similar obstacles.
The Trump brand has increasingly become toxic to millions of Americans, and the toxicity is not skipping a generation.