Make Spirits Bright With These 5 Cocktail, Wine-Themed Books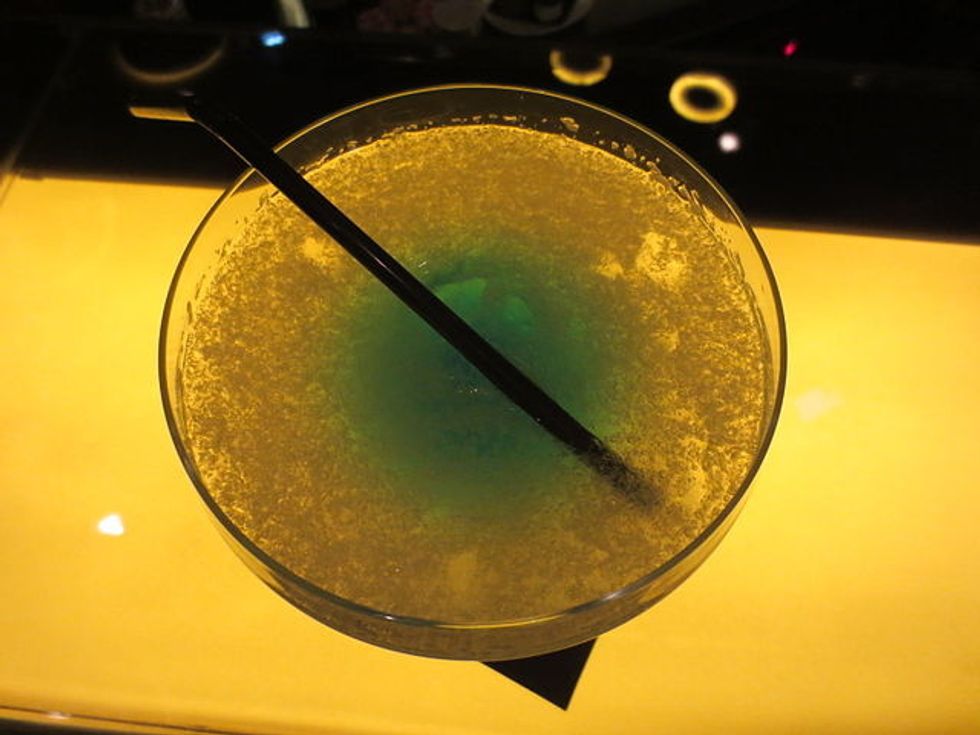 By Fred Tasker, Tribune News Service (TNS)
Every year about this time I write a column of mini-reviews of wine and spirits books as suggestions for holiday giving. I've come across some good ones this year. So let's get right to it.
— Wines of South America: The Essential Guide by Evan Goldstein (University of California Press, 2014, $30 hardcover). Sure, we know that Chile and Argentina make fine, often inexpensive wines. But have you ever sipped a Colombian riesling, a Paraguayan grenache or a Bolivian muscat? They all trace back to the Spanish conquistadores, who brought the grapes not for the natives, but to embolden their armor-bearing troops who were subjugating them. Goldstein, master sommelier and wine author, takes us through 10 winemaking South American countries with interesting statistics and colorful descriptions. I learned things I hadn't known; I believe you will too.
— Hugh Johnson's Pocket Wine Book 2016 (Mitchell Beazley Publishing, $16.99 hardcover). Slim enough for your shirt pocket, the 39th edition since 1977 gives descriptions, tasting notes and vintage ratings for 6,000 wines. Regions include America, Europe, Russia, China and others. Johnson is the iconic wine author whose classic "The World Atlas of Wine" (now co-authored by wine maven Jancis Robinson) is in its seventh printing. A true classic, though you might want a magnifying glass.
— Gin: The Manual by Dave Broom (Mitchell Beazley Publishing, 2015, $19.99 hardcover). Why do gins differ so? Gin is alcohol flavored by a bewildering variety of "botanicals," including juniper berries, coriander, angelica, orris root, citrus, licorice root, almond, aniseed, cardamom, cubeb berries, ginger and at least nine other substances. Spirits author Broom tasted 120 of them by themselves, then in classic drinks like gin-and-tonic, negroni, martini and such. And lived to write a compelling, nicely illustrated book about it. You can win a thousand bar bets after reading it.
— Vermouth: The Revival of the Spirit that Created America's Cocktail Culture by Adam Ford (The Countryman Press, 2015, $24.95). If gin is trending these days, it's followed closely by vermouth, a red or white wine flavored with aromatic herbs and used in cocktails. Author Ford, founder of Atsby New York Vermouth, has helped put vermouth in every trendy bar these days. He details its fall and rise in America and tells how to make such classics as the Dry Martini, the Manhattan and the Hanky Panky.
— Experimental Cocktail Club: Paris, London & New York by Romee de Goriainoff, Pierre-Charles Cros, Olivier Bon and Xavier Padovani (Mitchell Beazley Publishing, 2015, $29.99): In 2006, three childhood friends teamed to open a trendy New York bar in Paris called the Experimental Cocktail Club. They hit it big and now have bars in Paris, London, New York and Ibiza, plus a new partner, Padovani. Here they present 85 of their cocktail recipes such as the Mezcal Mule, a blend of lime juice, cucumber slices, mescal, ginger beer, passion fruit puree and agave syrup stirred with ice and a piece of candied ginger. I think that covers all the food groups.
(Fred Tasker has retired from the Miami Herald but is still writing about wine. He can be reached at fredtaskerwine@gmail.com.)
©2015 Tribune Content Agency, LLC. Distributed by Tribune Content Agency, LLC
Photo: Arnaud 25 via Wikimedia Commons