Malaysia Airlines Has 'Work To Do' Fixing Image, Says CEO
@AFP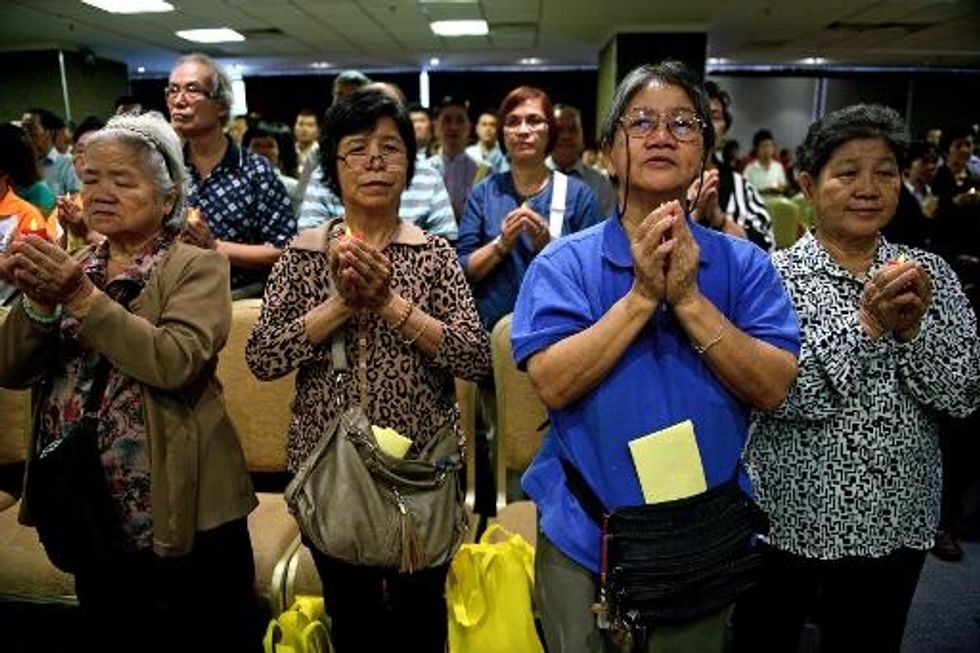 Kuala Lumpur (AFP) – Malaysia Airlines, which was already haemorrhaging cash in the face of intense competition, has "got a lot of work to do" recovering from the disappearance of MH370, its CEO said Monday.
The flag-carrier airline has reported hefty losses for three years running, and MH370 now raises the spectre of a potential drop in bookings over safety concerns and possible huge payouts to passengers' families.
"First and foremost, obviously this incident has affected the airline," CEO Ahmad Jauhari Yahya said during a regular MH370 press briefing in Kuala Lumpur. "We've got a lot of work to do. The airline obviously needs to get itself together."
The plane disappeared en route from Kuala Lumpur to Beijing on March 8 with 227 passengers and 12 crew on board.
Followed intently around the world, the crisis has been a public relations disaster for the airline, which had previously boasted a solid safety record.
Relatives of the 153 Chinese passengers on board have criticized the airline and Malaysian government as "liars" and "murderers," alleging the truth was being concealed.
Airlines can take "up to six months to recover from what we call a 'market reputation issue' and … we intend to do that quicker," Ahmad Jauhari said.
In an interview with the Wall Street Journal published Sunday, he said ticket sales had suffered after MH370, calling it "natural."
But the newspaper said he did not provide specifics on sales, nor comment on how the airline's financial results would be affected.
On Monday, when he asked whether he would resign as a result of MH370, Ahmad Jauhari said: "As far as my own personal position, I have work to do here."
Analysts have long blamed poor management, government interference, a bloated workforce, and powerful, change-resistant unions for preventing the airline from remaining competitive.
They say the only thing keeping the airline afloat was financial support from Malaysia's state investment arm, which owns 70 percent of the carrier.
The company announced a 1.17 billion ringgit ($360 million) loss for 2013, higher than expected by analysts. It lost 2.5 billion ringgit and 433 million ringgit, respectively, in 2011 and 2012.
A U.S.-based law firm has said it planned to initiate "multi-million-dollar" lawsuits against Malaysia Airlines and Boeing, manufacturer of the aircraft.
AFP Photo/Mohd Rasfan