Man Connected To Virginia GOP Arrested For Destroying Voter Registration Forms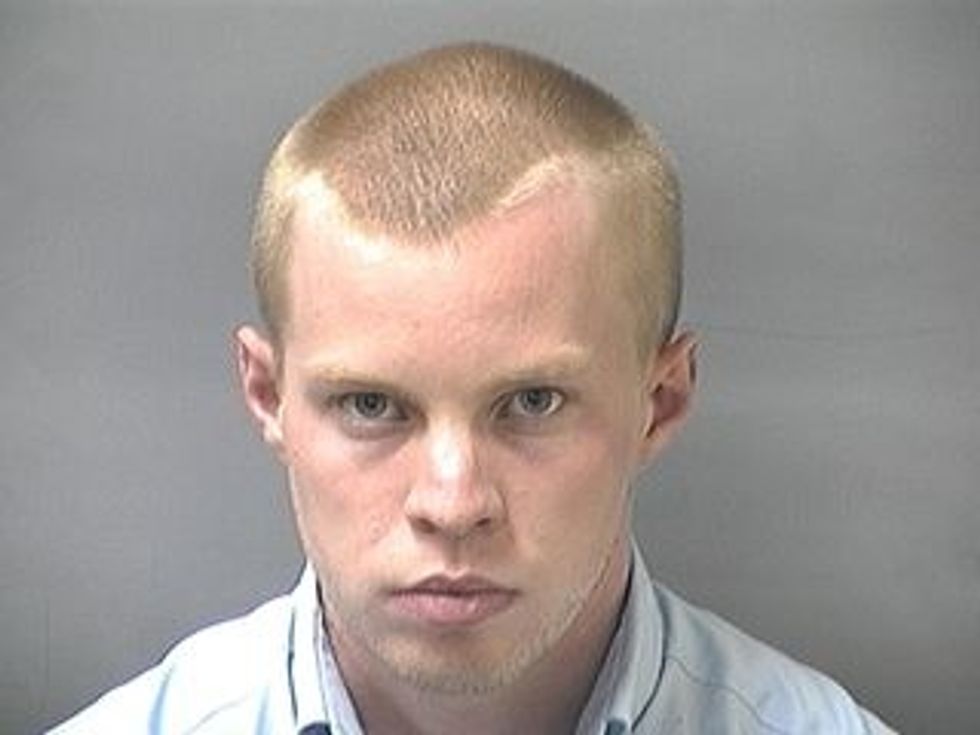 An investigation into a man disposing of completed voter registration forms in a Dumpster behind a Tuesday Morning store in Harrisonburg, Virginia has now resulted in an arrest.
Colin Small, a 23-year-old resident of Phoenixville, Pennsylvania has been charged with four counts of "destruction of voter registration application[s]," eight counts of "disclosure of voter registration application[s]," and obstruction of justice. Small has been working for Pinpoint, a company employed by Virginia's Republican Party to register voters for November's election.
Virginia's voter registration applications do not disclose party affiliation. However, Talking Points Memo's Ryan J. Reilly spoke to the mother of an 18-year-old student whose application was found.
Rockingham County Sheriff Bryan Hutcheson does not believe that this is part of a widespread effort to destroy voter registrations. However, Florida's GOP was forced to a fire a firm run by the notorious GOP operative Nathan Sproul after suspicious voter registration forms showed up in several counties. Similar problems were also found in Colorado.
The Nation's Ari Berman, who has written extensively about the GOP War on Voting, noted how the GOP's widespread legislative attempts to prevent voter fraud do not seem to match their own conduct.
Funny how all the election fraud this cycle has been committed by Republicans in states with new voting restrictions #hypocrisy

— Ari Berman (@AriBerman) October 19, 2012
Of course, none of the measures the GOP has passed would prevent this kind of voter registration fraud, which proving to be more common that in-person voter fraud, which basically does not exist.