Manafort Associate Kilimnik Denies Russian Intelligence Ties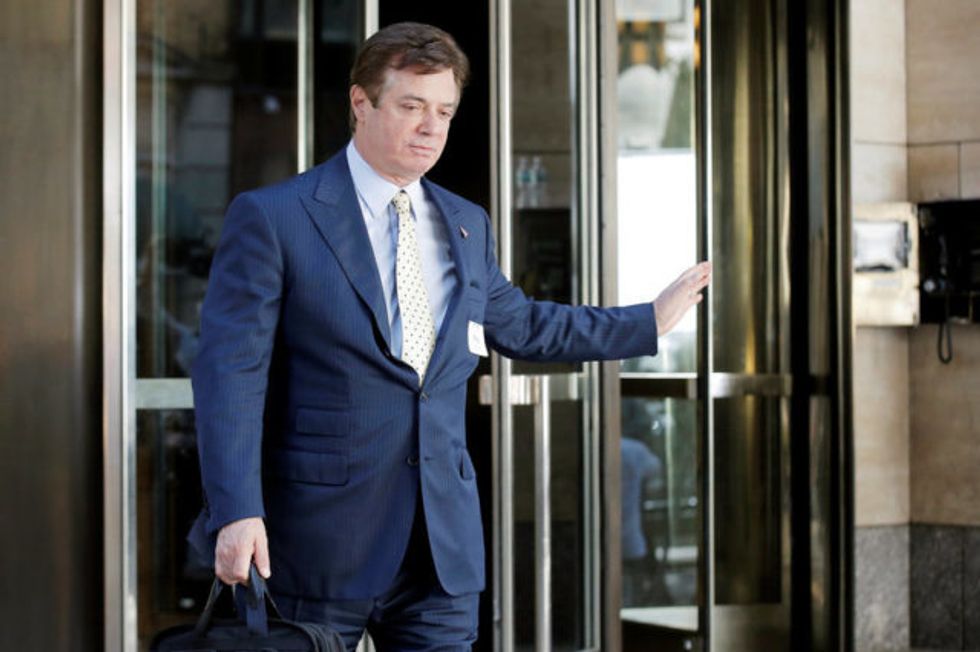 Konstantin Kilimnik, an obscure Russian figure who has featured in several intriguing allegations in Special Counsel Robert Mueller's investigation, finally spoke out in comments to the Wall Street Journal on Wednesday in a new report.As Mueller's team has claimed in court, the FBI believes Kilimnik has links to Russian intelligence. And in his work as a political consultant, he is known to have worked closely in Ukraine with Paul Manafort, President Donald Trump's former campaign manager who has been found guilty in Mueller's probe.
Kilimnik has been charged by Mueller for a witness tampering effort in coordination with Manafort, but he is unlikely to ever face a trial for the charges as he is currently living in Moscow.
In an email to the Journal printed Wednesday, Kilimnik denied working as a spy or being connected to Russian intelligence:
"I have never had anything to do with any intelligence service of Russia," he said by email last week, adding that the accusation has been "intentionally pushed out to make me a 'missing link' in a story that is built of flawed foundation."
Kilimnik also features in a key meeting that Mueller's team and federal Judge Amy Berman Jackson have said gets to the "undisputed core" of the Russia investigation. Manafort's lawyers have admitted that their client met with Kilimnik on Aug. 2, 2016, at a cigar club in Manhattan in which the then-campaign chair handed over polling data.
On this topic, Kilimnik told the Journal:
Mr. Kilimnik said by email that he and Mr. Manafort discussed only larger trends in the presidential race.

"Our conversations were very general and did not include any in-depth discussions of the US polls or any themes that were not in the public domain," he said. "The point about Manafort 'walking me through' data is a figment of someone's imagination."

But as reporter Marcy Wheeler has pointed out, court records suggest the polling amounted to about 75 pages of data — data which Manafort's lawyer said was so complicated, "focused," and "detailed" that it was essentially "gibberish" to him. Judge Jackson pointed out that this is why the interaction, about which Manafort later lied to investigators, looks so worrying and suspicious. It hardly sounds like fodder for a "general" discussion of political trends that Kilimnik suggests was in question.
And while it's hardly proof that Kilimnik is lying about his supposed contacts with Russian intelligence, it's worth noting that his denials of ties echo the Kremlin's claims about Russian interference in the 2016 election. His claim that the premise of the Russia investigation is "built of flawed foundation" sounds like the dismissals Russian President Vladimir Putin has made of interference and the denials by Russian lawyer Natalia Veselnitskaya of ties to the Kremlin. Veselnitskaya had met with the Trump campaign during 2016 bringing an offer of dirt on Hillary Clinton supposedly from the Russian government; she would later deny any ties to the Kremlin, but a recent obstruction of justice charge against her brought by U.S. federal prosecutors in an unrelated case appears to confirm her links to government officials.