Report: Manafort Held Secret Meetings With Assange In 2016
@FAWFULFAN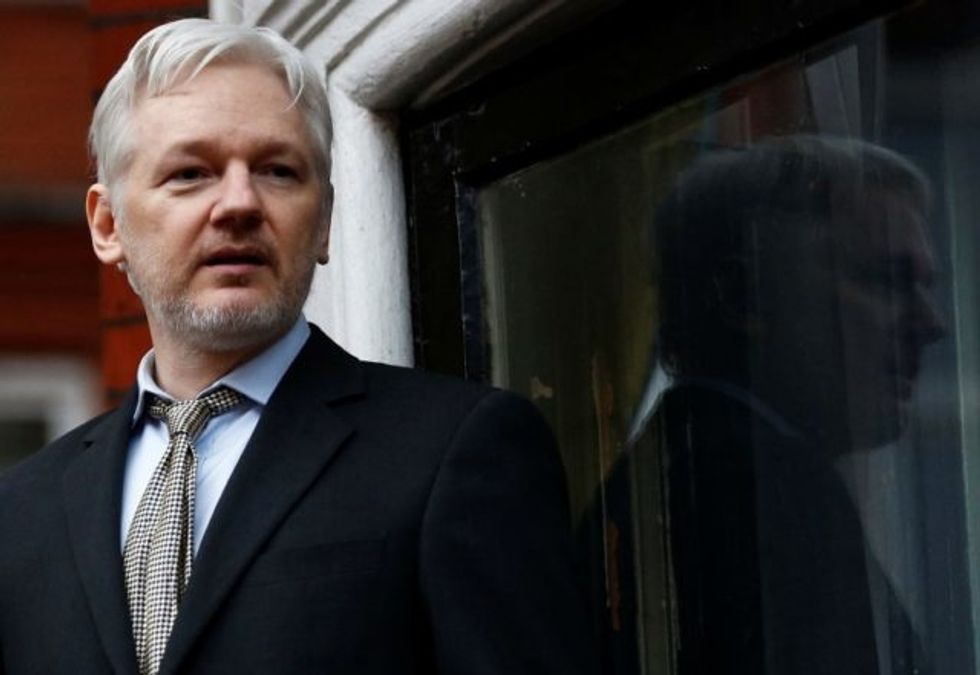 Reprinted with permission from AlterNet.
On Tuesday, The Guardian reported that Paul Manafort, the former campaign manager to President Donald Trump, met in secret with WikiLeaks founder Julian Assange in the Ecuadorian embassy in London.
Sources have said Manafort went to see Assange in 2013, 2015 and in spring 2016 – during the period when he was made a key figure in Trump's push for the White House.

It is unclear why Manafort wanted to see Assange and what was discussed. But the last meeting is likely to come under scrutiny and could interest Robert Mueller, the special prosecutor who is investigating alleged collusion between the Trump campaign and Russia.

A well-placed source has told the Guardian that Manafort went to see Assange around March 2016. Months later WikiLeaks released a stash of Democratic emails stolen by Russian intelligence officers.

Manafort, 69, denies involvement in the hack and says the claim is "100% false". His lawyers declined to answer the Guardian's questions about the visits.
Assange, whose organization publishes stolen intelligence information from Western nations in ways that conveniently tend to benefit the Russian government, has been hiding in the Ecuadorian embassy since 2012, where the Ecuadorian government has granted him asylum, to evade an international arrest warrant issued for a rape charge in Sweden. That charge was eventually dropped because Swedish prosecutors think the statute of limitations will expire before they can take custody of him — but he is still wanted by British authorities for violating bail. Assange claims he cannot leave the embassy for fear he will be extradited to the United States, which recent federal court filings in Washington, D.C. inadvertently revealed is a possibility.
Manafort, who has a long history of dealings with foreign oligarchs linked to Russian President Vladimir Putin, was convicted in August on eight counts of bank fraud and tax evasion. He subsequently took a plea bargain from Mueller to avoid a second trial, but Mueller now contends Manafort has breached that agreement by repeatedly lying to federal investigators.
Mueller is already investigating potential communications between WikiLeaks and the Trump campaign. He has focused particularly on Trump adviser and longtime GOP strategist Roger Stone, who boasted of a backchannel to WikiLeaks and appeared to have advance knowledge that Hillary Clinton campaign chairman John Podesta would be hacked. Stone has since backtracked and denied involvement, and Mueller is now offering a plea to Stone associate Jerome Corsi for information.
But a direct connection between Assange and Manafort could potentially be a much more explosive development than anything Stone or Corsi did. Manafort ran the entire Trump campaign — and had a much closer relationship to Trump himself. If he had any knowledge or involvement in the Russian hack of Democratic emails, that would leave Trump and his allies with serious legal questions to answer.
Matthew Chapman is a video game designer, science fiction author, and political reporter from Austin, TX. Follow him on Twitter @fawfulfan.