Manhattan D.A. Reportedly Subpoenas 8 Years Of Trump Tax Returns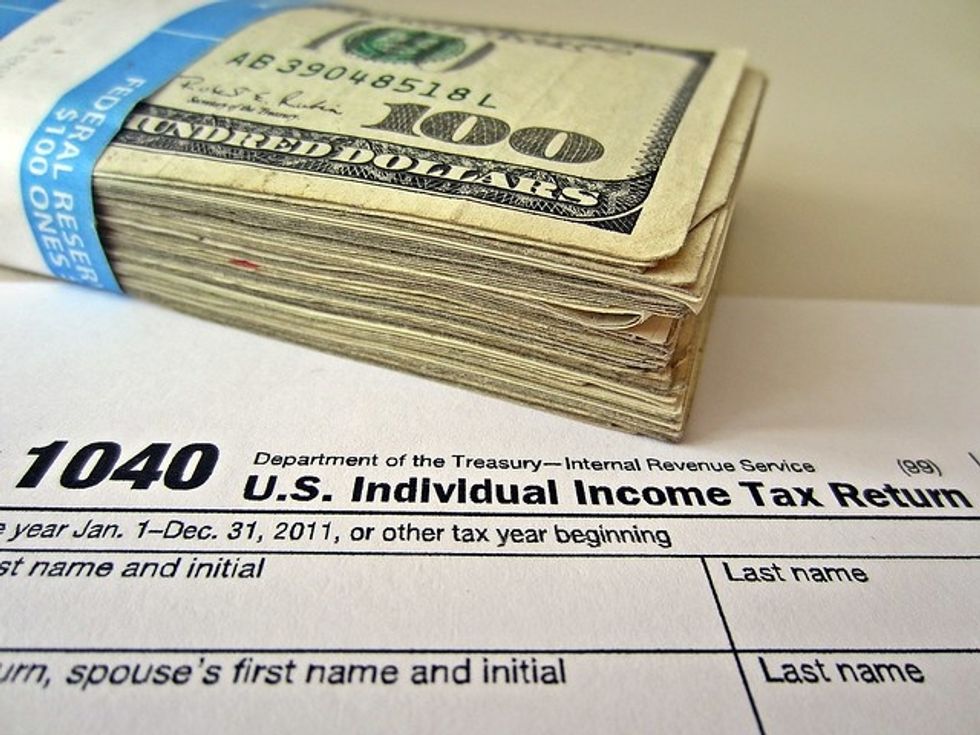 Reprinted with permission from Alternet
Manhattan District Attorney Cy Vance's office has subpoenaed eight years of tax returns from President Donald Trump and the Trump Organization as it continues to investigate the conduct surrounding the hush money payment of Stormy Daniels during the 2016 presidential campaign, according to a report from the New York Times on Monday.
Federal prosecutors brought criminal charges against the former Trump lawyer Michael Cohen for his role in facilitating the hush money, which constituted an illegal campaign contribution. Daniels, as well as model Karen McDougal, was paid to keep quiet about an affair she said she had with Trump.
Though the federal prosecutors have wrapped up their investigation into the matter without bringing additional charges, Vance's office is reportedly investigating whether any state crimes were committed as part of the scheme. In particular, the DA is reportedly pursuing the possibility that the Trump Organization broke the law by falsifying records of the repayments to Cohen for the hush money. Those funds came both from the Trump Organization and the president himself, Cohen has said.
The Times noted:
It was unclear if the broad scope of the subpoena indicated that the office had expanded its investigation beyond actions taken during the 2016 campaign. A spokesman for the Manhattan district attorney, Cyrus R. Vance Jr., declined to comment.
But it's unclear why the office would have requested such an extensive trove of documents unless the investigation is wider in scope than simply the hush money case. The records request goes back to 2011, long before Trump's presidential campaign and thus far beyond the point at which hush money could reasonably be considered a campaign expense.
The report said that, while other attempts to get Trump's tax returns by House Democrats are tied up in court, it will likely be much harder to fight a law enforcement subpoena. However, the DA and Trump's team may negotiate over the scope of the request.