#EndorseThis: How Trump's Mar-a-Lago Trips Fleece Taxpayers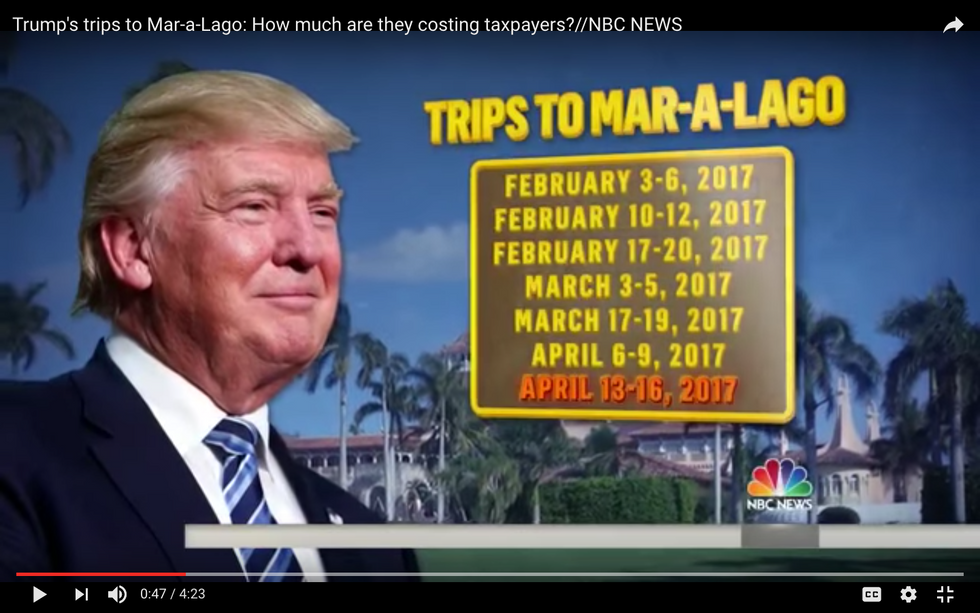 Like many politicians who complain about government "waste," Donald Trump doesn't stint on spending taxpayer funds for his own benefit. In his case, the stench of hypocrisy is even stronger because he used to complain so loudly whenever Barack Obama took a trip on Air Force One.
As this NBC News report reveals, Trump's constant weekend golfing visits to Mar-a-Lago, his Palm Beach estate and private club, have cost us tens of millions of dollars already — and are projected to cost far more, depending how long he remains president. In the meantime, the grifting Trumps are actually profiting from his use of the "Southern White House" for high-profile meetings with heads of state from Japan and China. So he is fleecing the public in at least two ways simultaneously.
Draining the swamp? Nope, he's draining the Treasury for his own benefit. It's so great to have a businessman as president, isn't it?