Marco Rubio Unmoved By Comparison To President Obama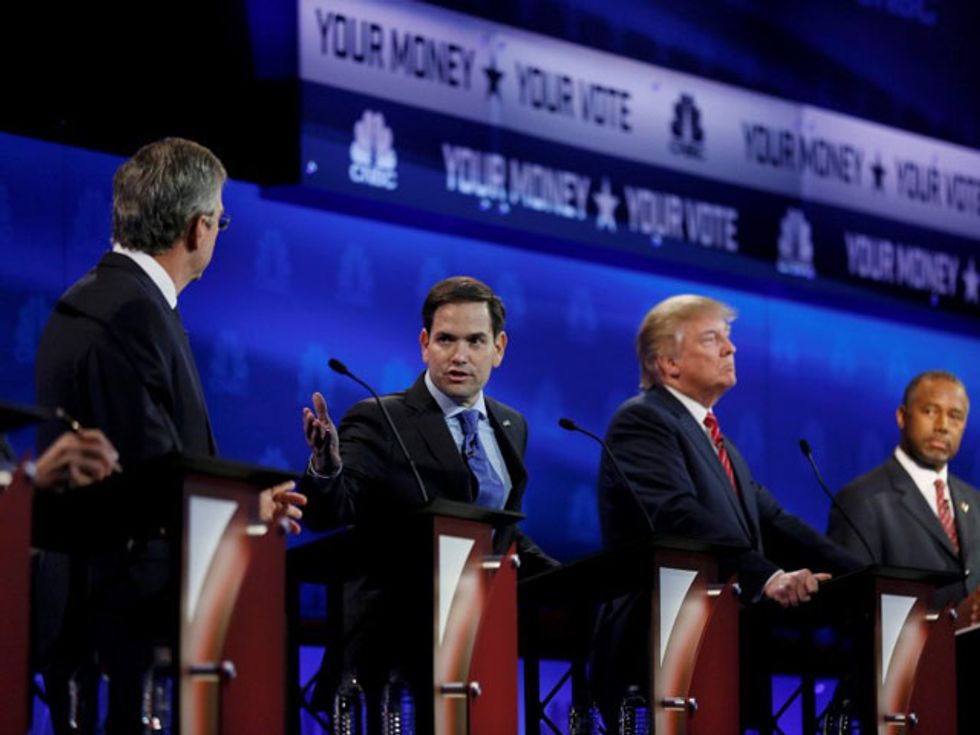 By Kurtis Lee, Los Angeles Times (TNS)
Marco Rubio does not believe his short stint in the Senate should be a factor in his candidacy for the Republican presidential nomination.
Despite some rivals, such as former Florida Gov. Jeb Bush, questioning his attendance record in the Senate, Rubio said his work speaks for itself and is resonating with voters in early nominating states.
"There is no office in the world like the United States presidency. What I have shown over the last five years is judgment, good judgment, and understanding of the major issues before America," he said Sunday on CBS' "Face the Nation."
Recently some surrogates for Bush, a onetime Rubio ally and now a rival as they both seek the GOP nod, have dubbed the Florida senator a "Republican Obama." (President Barack Obama, like Rubio, was a first-term senator when he ran for the White House).
"Look, campaigns are going to say whatever they think gives them an advantage. And obviously someone has convinced Jeb that attacking me is going to help his campaign. It won't change the way we run our campaign," Rubio said. "We're going to give people a serious candidacy that's optimistic but also realistic about America's future, about our challenges, about the direction our country needs to go. That's what I'm going to focus on."
In the interview, Rubio, who is a member of the Senate Foreign Relations Committee, said he supported Obama's decision to send 50 members of U.S. special operations forces into Syria to help fight Islamic State extremists.
"I don't have a problem with the tactics of it. And the numbers might even have to be larger at some point. But I think the bigger issue is, can they arrive at a strategy? And that's what I think the administration is still struggling to outline," he said.
©2015 Los Angeles Times. Distributed by Tribune Content Agency, LLC.
Photo: Republican U.S. presidential candidate U.S. Senator Marco Rubio speaks as former Governor Jeb Bush (L), businessman Donald Trump (2nd R) and Dr. Ben Carson (R) listen at the 2016 U.S. Republican presidential candidates debate held by CNBC in Boulder, Colorado, October 28, 2015. REUTERS/Rick Wilking