Marco Rubio's Solution To The IRS 'Controversy?' Repeal Obamacare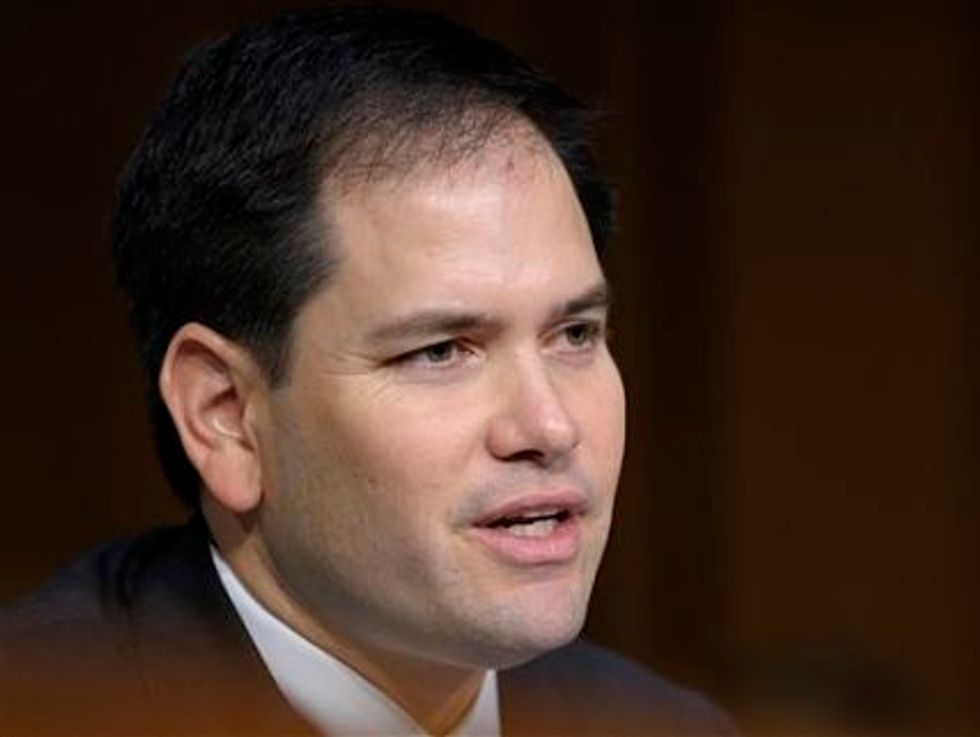 The old joke went that the Republican solution to any problem from bad jobs report to a cloudy Monday was "cut taxes!"
It was funny because it was true. Days after the 9/11 attacks, White House officials were reportedly on the phone with Capitol Hill saying that the stunned economy necessitated huge capital gains and dividend tax cuts, even though they knew a war was probably coming.
Marco Rubio (R-FL) has perfected the GOP's new version of this old trope: using every problem as a justification to repeal Obamacare.
The U.S. senator picks a letter a week to answer on YouTube. This week, "Larry" from Florida repeated the "IRS will be in charge of your health care" backwash that has been circulating in the right-wing media from the Drudge Report to AM radio.
Repealing President Obama's signature achievement is as popular now as cutting taxes, probably because the Affordable Care act raises taxes on the richest 2 percent to help working families afford health care.
But the connections between health care reform and the IRS are dubious, says the Washington Post's Fact-checker Glenn Kessler:
Clearly, Republicans would like to raise doubts about the health-care law by associating it with the stench of the IRS scandal. But it's a bit much to suggest that the IRS would now be running health care in the United States, especially since the law leaves the employer-based system largely intact. After all, as Republicans frequently note, the Department of Health and Human Services has been charged with writing the thousands of pages of regulations that will govern benefit packages, the running of health-care exchanges and the like.

The IRS, by contrast, is mostly the bill collector. It will validate whether people have insurance, but as we noted last week, it will have no access to private health-care data. As McClatchy News put it — in an article cited by [National Republican Congressional Committee communications director Andrea] Bozek — "The Internal Revenue Service is an important cog in the implementation of the Patient Protection and Affordable Care Act of 2010." A "cog" does not mean it is in charge of people's health care.
Rubio has alienated many conservatives by embracing immigration reform with a path to citizenship that will not be held up by constant demands to secure a border that's more secure than it has been in decades. So even though Rubio knows there's no hope of repealing Obamacare until 2021 — or more likely, no hope of repealing it ever — he'll keep repeating this empty talking point until he finds one that works better.
AP Photo/Susan Walsh, File